---
Puseletso Mompei tells us that the arts have a ripple effect for social change.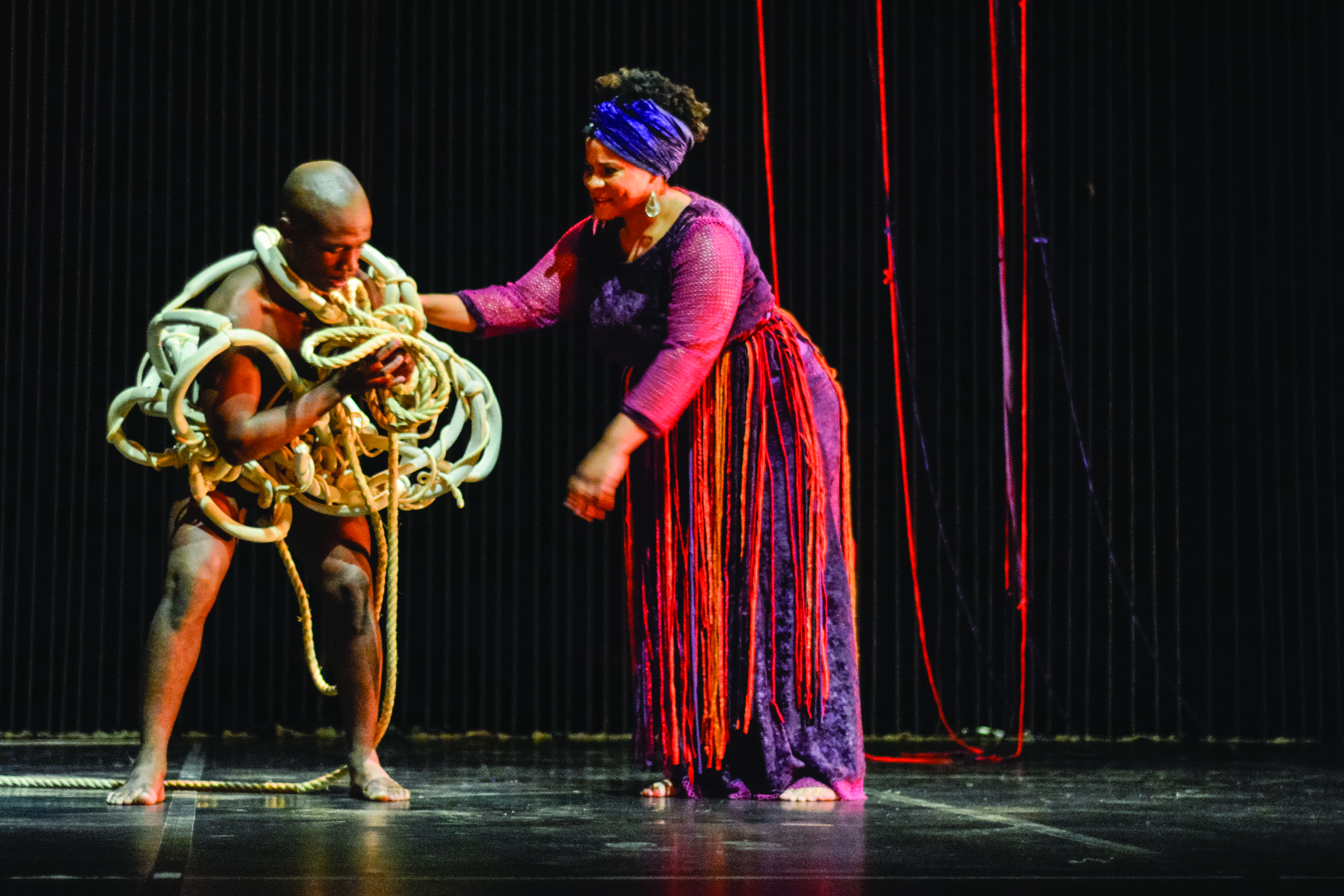 Image: Performing Arts
According to the South African Cultural Observatory, the creative economy which encompasses theatre, dance, music, film, the visual arts and the heritage sector industry contributes 3 per cent to GDP, which exceeds the country's agricultural economy of 2.5 per cent and additionally, employs over 440 000 individuals across various disciplines.
Despite the social and economic role that the arts play, many players in the industry are non-profit organisation (NPOs) who struggle to sustain their organisations and remain solvent.
Arts and culture projects based in Gauteng attract the most support from corporates, taking 19 per cent of the CSI expenditure nationally. This is to be expected because the province is South Africa's economic engine and a treasure trove of arts, with historic theatres, playhouses and museums entertaining and educating the public.
The Arts in Soweto
Soweto is not only Gauteng's largest township but also a globally recognised location. Creative expression is entrenched in the township's character and organisations such as the Soweto Kliptown Youth centre (SKY) perform an important function in the community. SKY started in 1987 as an after-school programme for neighbourhood children who came to the centre for choir sessions.  As more adolescents showed up, activities were expanded to include performance arts, support groups, and empowerment and life skills classes for girls.
Over the years, youngsters have found opportunities to express themselves through various types of cultural dances and drumming. For example, the renowned Gumboots dance group has travelled to China, USA, Germany, ReUnion Island, France etc. in addition to their frequent local performances which have included festivals and corporate events throughout South Africa. Female members of SKY participate in traditional dance and have performed locally at weddings and festivals. SKY started from modest dwellings, but over time greater demands have been made on the property in order to keep providing services. Noting that the facilities needed upgrading and the Altech Group donated R600 000 to improve the conditions.
According to Johan Klein, Altech Group Executive Human Resources and Industrial Relations, the group wish to see continued sustainability of the initiatives they support. He says that while donations play an important role in uplifting communities, success can only be achieved through the active validation and participation of the community, adding that "Project SKY is a perfect example of the private sector partnering with community organisations to ensure sustainable community initiatives". As a non-profit organisation and one of the oldest surviving youth centres in Soweto, SKY is a key organisation in the continued development of the youth of Kliptown and is a hub for improving the abilities of up and coming talent.
Nedbank and dance
One of the difficulties recipients face is the assurance of ongoing funding. The Arts and Culture Trust (ACT) and Nedbank Arts Affinity have been partnering for more than 20 years to support projects with a focus on the arts. Since the launch of the ACT in 1994, Nedbank has raised and distributed nearly R15-million through the Arts Affinity Programme. During the past two decades, more than 800 South African arts, culture and heritage development projects have received support from the bank. The Professional Development Programme is designed to support the development of a reliable, sustainable and vibrant arts and culture sector in South Africa. The programme has supported a wide variety of activities that increase job opportunities and develop sustainability of South African arts and culture organisations, associations, cooperatives, networks, individual artists and practitioners. "South African arts and culture provide a potent force for the promotion and preservation of South African creativity, history and heritage whilst also serving as a platform for job creation. Through the Nedbank Arts Affinity, customers contribute to the growth of the arts and culture industry every time they use their Nedbank products, at no cost to the customer," says Nkosinathi Msiza, Senior Manager: Group Communications at Nedbank.
Arts Affinity offers once off and three-year grants, which are intended to make a meaningful impact on the capacity and sustainability of South African arts and culture organisations.
One of the organisations Nedbank has supported is Moving into Dance Mophatong (MIDM). This professional dance company is renowned for its production of a multitude of award-winning and productive dancers, choreographers, arts administrators and teachers throughout South Africa and internationally.
Established as a dance company and a training organisation in 1978, MIDM's, full-time Vocational Training Programme was established in 1992 and hundreds of young adults, many from Soweto and other townships and rural areas across the country, have received training in dance, as well as training in computer and business skills.
MIDM's methodology of Edudance uses dance, music, rhythm and creative movement to teach academic concepts and social issues. It is an exciting and interactive teaching methodology that re-energises traditional, conventional learning into engaging pockets of knowledge that are reinforced through visual imagery and movement. Edudance has been used to create awareness and for teaching in various settings.
MIDM has developed and presented Edudance works in many subject areas including nutrition, global warming, water and the electricity conservation, the history of South Africa, childrens' rights, HIV/AIDS and many others. MIDM has also received funding from corporates such as Anglo American, Rand Merchant Bank.
Fast facts
The Department of Arts and Culture states that South Africa's recording industry employs approximately 20 000 people and is the 25th largest in the world.
According to PriceWaterhouseCoopers report on entertainment and media outlook, South Africa's total media and entertainment spend is expected to reach R148.9-billion in 2017
Two per cent of Corporate CSI expenditure goes to the Arts, compared to areas which are deemed more urgent and pragmatic such as education, social development and health, which receive the lion's share of funds. Within the Arts and Culture sector, performing arts are the greatest recipient of CSI funding, followed by culture, heritage and visual arts.
Source: Trialogue 2016 CSI Handbook
---