Changing The Energy Sector
---
How we make and use our electricity supply is changing. Sahil Lala takes a look at two reports.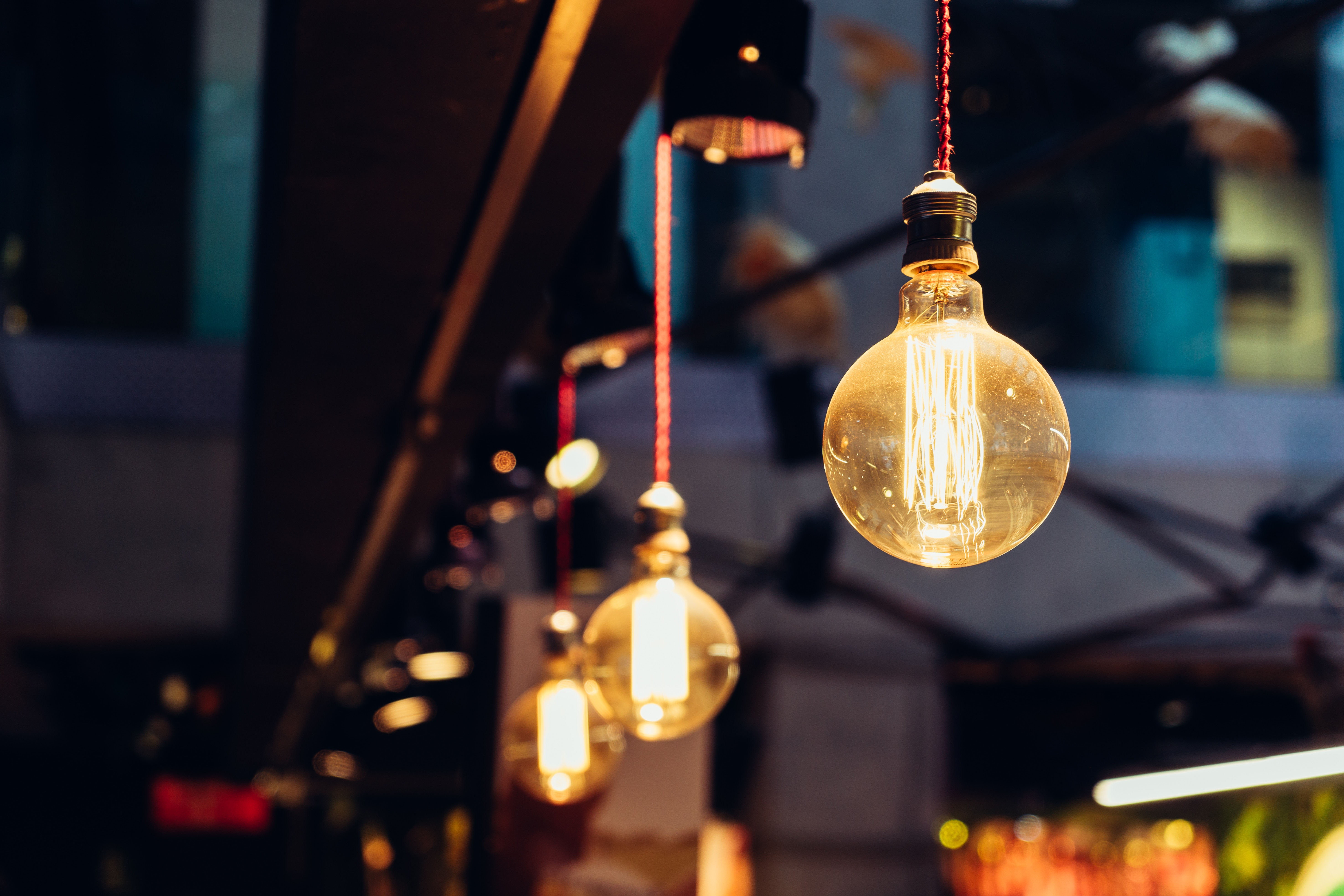 Image: ©Unsplash - Alvaro Serrano
Thirty kilometres north of Cape Town, near the alluring Melkbosstrand and its surrounds, stands Koeberg, Africa's only nuclear power station. This iconic installation provides a total of 13 668 gigawatt hours (GWh) of electricity to South Africa annually and is essential in keeping the lights on.
However, the future of nuclear energy – and indeed electricity production in South Africa in general – could not be more shrouded in controversy, doubt and confusion.
As has been well documented, the official plan for expanding Eskom's generating capacity is to embark on what investigative journalists at amaBhungane call "the largest procurement in the history of South Africa". This is the Nuclear New Build Programme, which calls for enough power stations to generate 9.6GW of energy, at a budget estimated to be more than a trillion rand.
Some 27 companies from around the world responded to a Request for Information put out by Eskom in December last year. In March, the Port Elizabeth-based Coega Development Corporation was tasked with beginning work on supplier development for the first new nuclear plant, likely to be at Thyspunt, near Cape St Francis.
So far, so seemly and orderly. If only it were that simple, though.
Opponents to the current plan for nuclear procurement are a diverse bunch – from NPOs such as the Southern African Faith Communities Environment Institute (SAFCEI), Earthlife Africa Johannesburg (ELA) and the Organisation Undoing Tax Abuse (OUTA), to the Council for Scientific and Industrial Research (CSIR). Concerns have been raised over the scale and complexity of the project (nuclear builds often take much longer and are more expensive than planned), the appearance of deals having been signed without public consultation, and the cost.
In recent weeks, the Western Cape High Court ruled in favour of SACEI and ELA, rendering almost all work conducted on the new build project to date invalid. At the time of writing, it seems possible that the government and Eskom will appeal this decision. If they don't, then, legally, the process must be started again and conducted with proper consultation, or abandoned.
Confusion reigns
Even though memories of loadshedding are still fresh, the way forward for energy production is far from clear. For a start, energy demand hasn't grown as expected, and indeed fell by 0.6% in the past year. There are many factors behind this, such as a sluggish economy and the increasing availability of more efficient home appliances.
The Department of Energy (DoE) predicts a 466MW reduction in demand capacity as a result of Eskom's Residential Mass Rollout of LEDs alone.
There is another plan for increasing capacity and reducing our reliance on coal. The Renewable Energy Independent Power Producer Procurement (REIPPP) programme seeks to encourage adoption of renewable energy by allowing Eskom to buy from privately owned stations that generate power from wind, solar, hydro and biogas fuels. According to the DoE, REIPPP has created 32 000 jobs and brought in R194-billion in investment.
But during the past year, Eskom's Brian Molefe has repeatedly raised concerns that REIPPP tariffs were too high, and the company has dragged its heels over committing to the latest round of REIPPP projects on the table.
While both the President and the previous Minister of Finance gave the REIPPP their backing in the early months of this year, the future of the REIPPP still seems up in the air.
Late last year, the DoE issued an updated draft Integrated Resource Plan (IRP) backing the call for nuclear and coal to remain our primary sources of power generation to 2050. EE Publishers' Chris Yelland, one of the most-cited experts on the subject, suggested that the price calculations in the draft IRP were "erroneous and inconsistent".
The DoE calculated the cost of nuclear power as being R0.97/kWh. Internationally, costs are more commonly 50% higher than that, and the CSIR's lowest estimate is R1.17kWh.
Conversely, the draft IRP prices solar generation at R0.93/kWh, while the CSIR estimates a much lower production price of R0.62/kWh – and falling rapidly. In its research, the CSIR suggests that allowing wind and solar to take the lead in power generation could save the country some R90-billion per year by 2050.
With nuclear off the table, REIPPP may be reinvigorated. Supporters  recently welcomed news that regulator NERSA has launched a formal investigation into Eskom's refusal to sign renewable agreements, so the next phase could start soon.
Current capacity
Eskom currently operates 23 power stations with a total nominal capacity of 42 090MW, which comprises the following:
Coal-fired stations 35 721MW
Nuclear power stations 1 860MW
Gas-fired stations 409MW
Hydro power stations 600MW
Pumped storage stations 1 400MW
Wind power stations 100MW
An extra 2 600MW is also generated via REIPPP stations that are up and running, which include solar, wind and biogas plants.
---