Home » » Championing the Discussion
Championing the Discussion
BY: Helen Grange
---
Colleen Larsen, CE of Business Engage, is known for her work in gender mainstreaming, based on its value as a business proposition.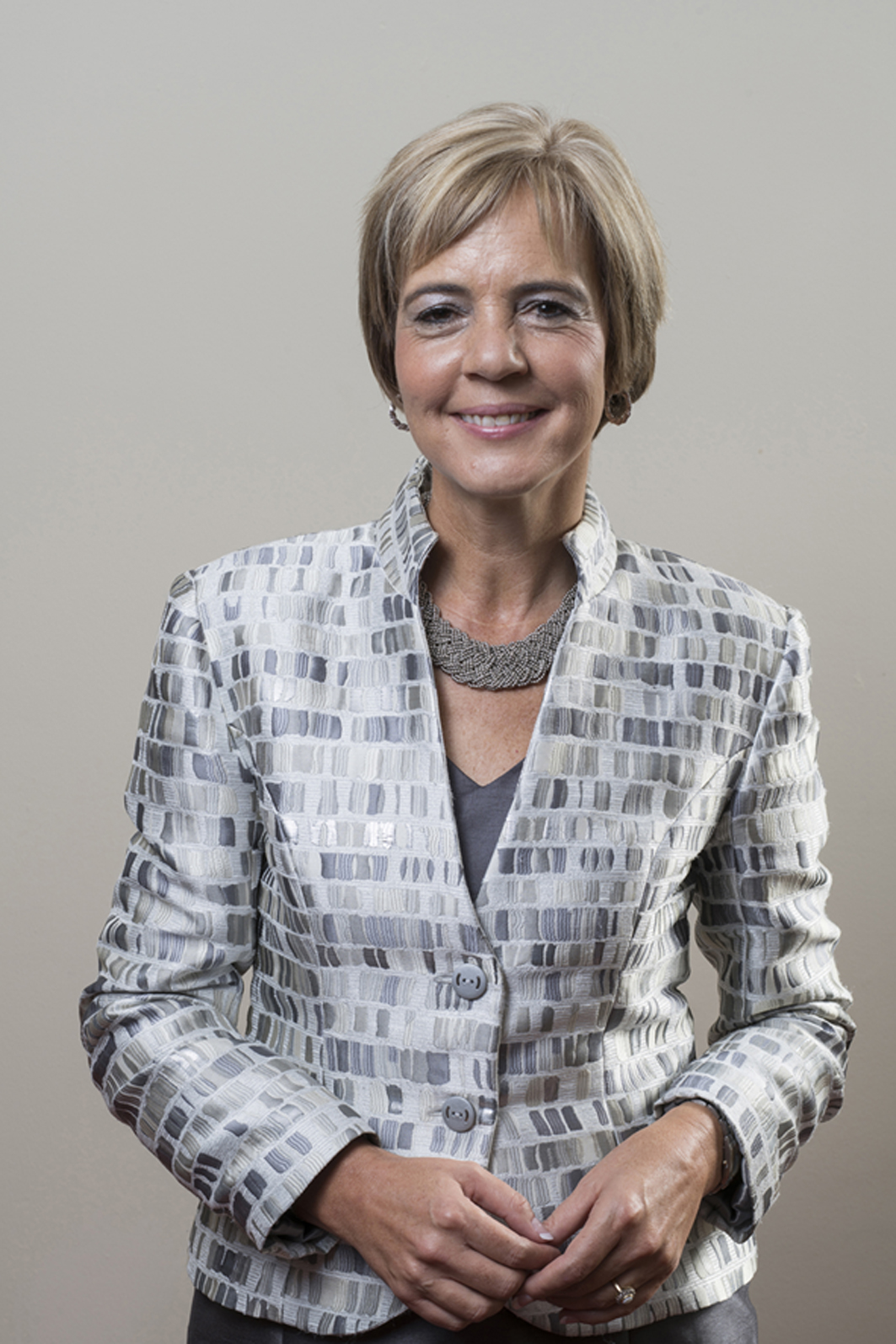 Image: Colleen Larsen, CE of Business Engage
Colleen Larsen has a career spanning 28 years within the financial services market. She is best known, however, for her work in gender mainstreaming, having won recognition as one of the leading voices for the sustainable advancement of women in the corporate and entrepreneurial space in South Africa today.
Larsen was the first chairperson of the South African Women Entrepreneurs Network (SAWEN), an initiative of the Department of Trade & Industry to support women-owned SMMEs, and was instrumental in the establishment of the SAWEN national strategy, organisation and constitution.
She founded Business Engage (www.businessengage.co.za) in 2005, an organisation at the forefront of strategic thinking on gender mainstreaming in the private sector.
In 2013, she started the Gender Mainstreaming Awards (www.genderawards.co.za), currently in its fourth year, to encourage the private sector to buy in to achieving more meaningful representation of women  in the mainstream of business.
"There exists a global understanding that there is a solid business case for the private sector to embrace gender mainstreaming within the fabric of organisations. In South Africa especially, we need to be having this conversation, not from a legal quota perspective, but from a position of understanding that gender diversity in business is an important ingredient of success,"  says Larsen.
Larsen drives the vision of the 30% Club Southern Africa, a global organisation of chairpersons and other senior business leaders publicly committed to achieving 30% women on boards, together with the associated pipeline, within a default period of five years. The 30% Club includes high-profile companies such as Anglo American, Old Mutual, Bloomberg, Barclays, Telkom, PwC and Goldman Sachs, among others.
"The 30% Club champions discussions within organisations around how to break down the silos that maintain old models of leadership and management. We think that it's only us in South Africa struggling to achieve gender equality in business, but it is an issue worldwide," she says.
As a gender mainstreaming expert, Larsen has represented BUSA at Nedlac in negotiating the Women Empowerment and Gender Equality Bill, and was a representative on the steering committee for the International Labour Organisation (ILO) programme on gender.
She is accredited by ILO as an expert in women entrepreneurship development. Business Engage, under Larsen's guidance and endorsed by the ILO, has adapted the Participatory Gender Audit tool created by ILO, and assists corporates to develop gender strategies using a Business  Engage enhanced  tool, Participatory Gender Reviews.
Larsen has previously headed 85 Boards Southern Africa, a multicultural, multigenerational international network of over  28 000 women, and was a founding member of New Faces New Voices, a group established by Graça Machel to uplift women in the financial services industry and facilitate access to finance for women.
Larsen is a finalist is SA's Most Influential Women in Business and Government Awards 2016 and a Fellow of the Institute of Directors.
Q&A:
Q: How would you describe women's empowerment?
A: Women's empowerment from a business point of view is having women standing side by side with men, shaping the economy and not trying to fit into it.
Q: What needs to be done to promote women in our country?
A: More engagement, more conversation, more motivation, more action.
Q: What can women in senior positions do to support other women?
A: Ensure that the issue of empowerment is promoted as a business issue, as opposed to a women's issue.
Q: What advice do you have for professional women who feel they have been overlooked for a promotion or salary raise because of their gender?
A: Cherie Blair tells the story of losing out at a law firm to a male because the company thought the male was the better bet. The male was Tony Blair, who actually thought his future wife was the better attorney of the two of them. The point is, Cherie Blair stuck at it and became a very successful Queens Council in her own right.
---