Home » » Challenging The Look Of Leadership
Challenging The Look Of Leadership
---
Members of the 30% Club Southern Africa share their stories and strategies for gender equity with Penny Haw.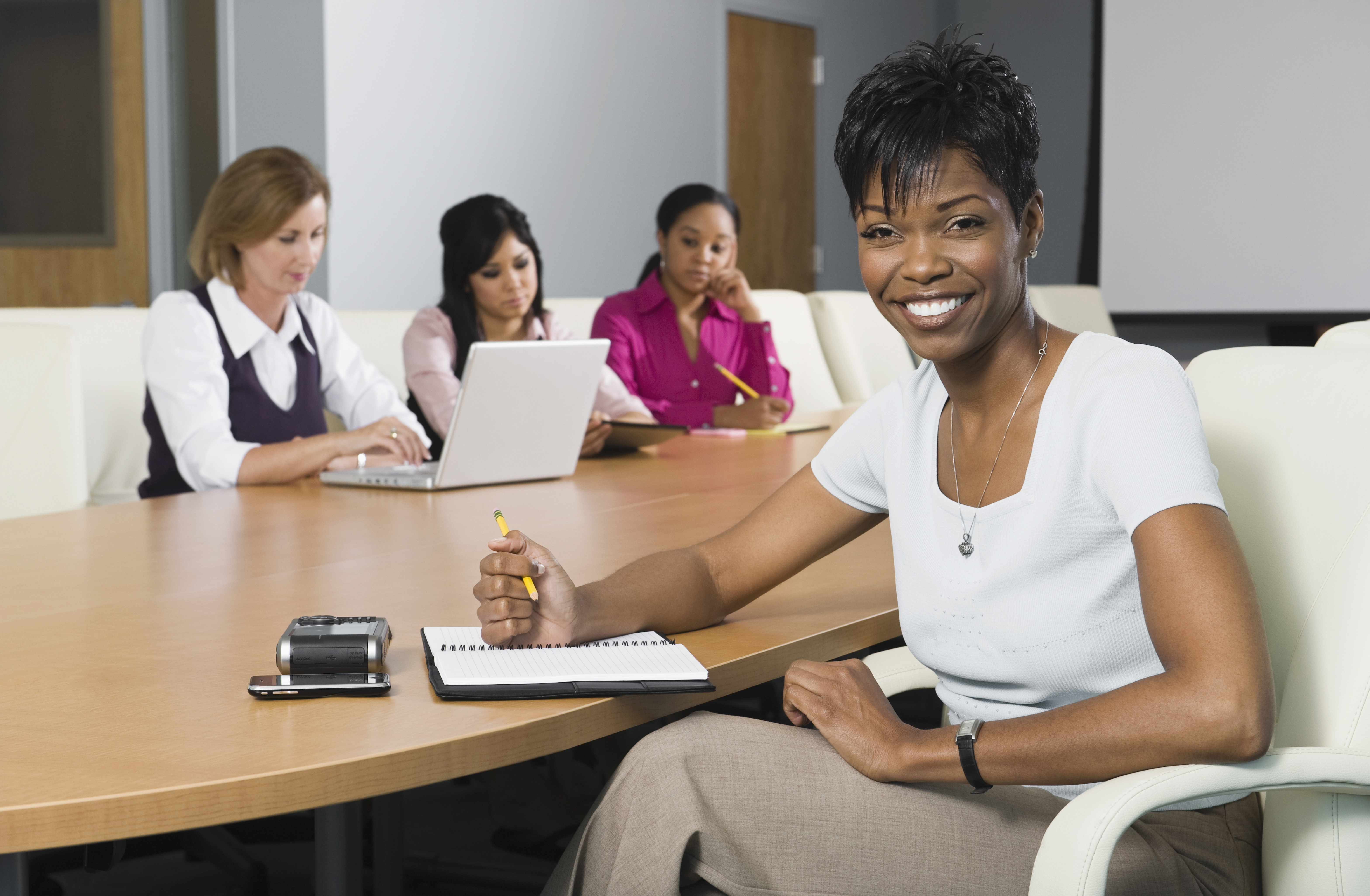 Image: ©Shutterstock
Members of the 30% Club understand, by implication, that it's good business practice for company boards to comprise of at least 30% women. They know gender balance promotes improved leadership and governance, and that diversity contributes to better all-round performance.
The objective of the club is to accelerate gender equity, and sharing members' experiences advances this. Among the insights of 30% Club members – all of whom have successfully navigated the journey to the boardroom – is the understanding that while there are arguably no shortcuts to achieving  gender balance, there are key strategies  to expedite the process.
Flexibility for all
Retention is crucial to increasing the number of women leaders, says managing partner of Webber Wentzel, Sally Hutton. "And the key to retaining women is to provide a flexible approach to career pathing."
She speaks from experience. As the first woman to be appointed to senior leadership at one of SA's "big five law firms" and recipient of the South African Professional Services' Woman Professional of the Year Award in 2016, Hutton's acted in most of the country's highest profile private equity transactions in the 22 years that she's been with the firm.
While the issue of flexibility is often viewed as a female one, that in itself is  a problem, she says. "Because we are trying to level the playing field, the need for flexibility shouldn't be limited to women."
Indeed, research shows that having a measure of control over when, where and how work gets done and how careers progress, are in demand by both women and men. It's something Monica Singer – CEO of South African central securities depository, Strate, for more than 18 years – believes should be prioritised. "Companies need to adopt and implement policies that encourage gender equality – for both men and women," says Singer, who raised two children as a single, working parent at a time when maternity leave was deducted from annual leave. "Why encourage women to take time off for maternity leave, but not encourage men to take more paternity leave? Companies need  to be flexible to allow working parents to carry out similar roles and responsibilities."
Sneha Shah, managing director of Thomson Reuters Africa, credits her parents for developing her rebellion against the idea that certain careers are limited according to gender, race or background. However, she agrees that gender issues don't only concern women. "The idea that focusing on women means less for the men, or vice versa, needs to end," she says. "Gender mainstreaming is not about taking anything away from anyone, but rather about creating an inclusive work environment where talented men and women can thrive and succeed. To succeed, we need advocacy and support from everyone, for everyone."
Deliberate strategies needed
When they launched the 30% Club in 2010, its founders knew that achieving a 30% proportion of women on corporate boards is when critical mass is reached in a group setting and the voices of the minority group become heard in their own right, rather than simply representing the minority. Organisations need a deliberate, business-led approach to change.
Hutton elaborates, "It's no accident or coincidence that more than 50% of our legal services staff and 44% of our partners are women. Webber Wentzel has always been a women-friendly organisation, albeit in a rather informal and ad hoc manner, until last year when a gender strategy working group – which, importantly, includes men – was formed. Having 50% of our senior leadership team being women definitely impacts what's on our agenda."
It is also essential, says Shah, that policies should be initiated from the top: "If the top leadership of an organisation doesn't fully believe that greater diversity drives high performance, then any measures will only be partly effective."
Singer concurs: "Gender equality shouldn't be a check box on the agenda. We need to encourage all people to achieve greatness and success, to create equality across all streams, and to stop putting limitations on the initiatives that we choose to support."
For CEO Faith Khanyile – founding member of South Africa's leading women-owned and -led investment firm, Women's Development Bank (WDB) Investment Holdings – the importance of addressing gender equity is not so much a strategy, but rather intrinsic to who she is.
Khanyile studied at Wheaton College, which was a women's university in the US during the 1990s. "The issue  of gender equality was always top of mind," she says. "When I began my career, I decided to be part of the solution and, even when I was one of very few women in the male-dominated industry of private equity, I was prepared and ready to take on the role of advocate for gender equality."
Challenge and change attitudes
According to the findings of McKinsey's global survey on gender diversity, attitudes and company culture "are significant in affecting women's confidence to achieve their career goals; they also highlight the particular aspects of corporate culture that make it most difficult for women to reach the top".
"What holds women back is often not so much formal barriers as the lack of belief that they can do it – and gender stereotypes reinforce the notion that women in leadership positions are somewhat unusual or out of place," says Hutton. "So it is our responsibility to challenge and eliminate these stereotypes as and when we encounter them."
One of the most effective ways of confronting limiting attitudes towards women, she says, is by creating visible role models. Included in Webber Wentzel's gender strategy is the Webber Wentzel Women's Internal Network, which showcases stories of women in senior positions across all sectors. The idea, says Hutton, is to challenge men and women's conscious and unconscious expectations of what leadership looks like.
But, as Shah points out, transformation in any form is difficult. "People tend to stick to habits formed over years, and shifting away requires sustained effort, a common vision, and continued proof to all involved that the destination is better than the starting point," she says.
To counter this, Thomson Reuters Africa introduced its diverse candidate slates, which require that for any new roles, three out of five candidates presented to hiring managers are diverse, whether by way of gender, race, sexual orientation or any other criteria.
"The point is that managers have to look beyond their traditional candidates," says Shah. "We don't enforce the hiring of diverse candidates, because we want the best talent for the role and we want managers to be accountable. But what we have found is that the diverse candidate slate has been enough to make a difference. We have dramatically increased diversity at all levels, and our leadership team in Africa comprises 53% women."
It's important though, says Khanyile, to acknowledge that things have changed for South African women during the past two decades. "There has been a shift in the mind-set of many business leaders as they realise the benefits of inclusive leadership," she says. "If corporate South Africa continues to be courageous, we'll benefit through economic growth and become leaders in the advancement of women on the continent."
---