---
Three out of five online stores in the world run WooCommerce software, making this Cape Town-based startup a big success story in the tech world. Megan Ellis catches up with co-founder and local hero Mark Forrester.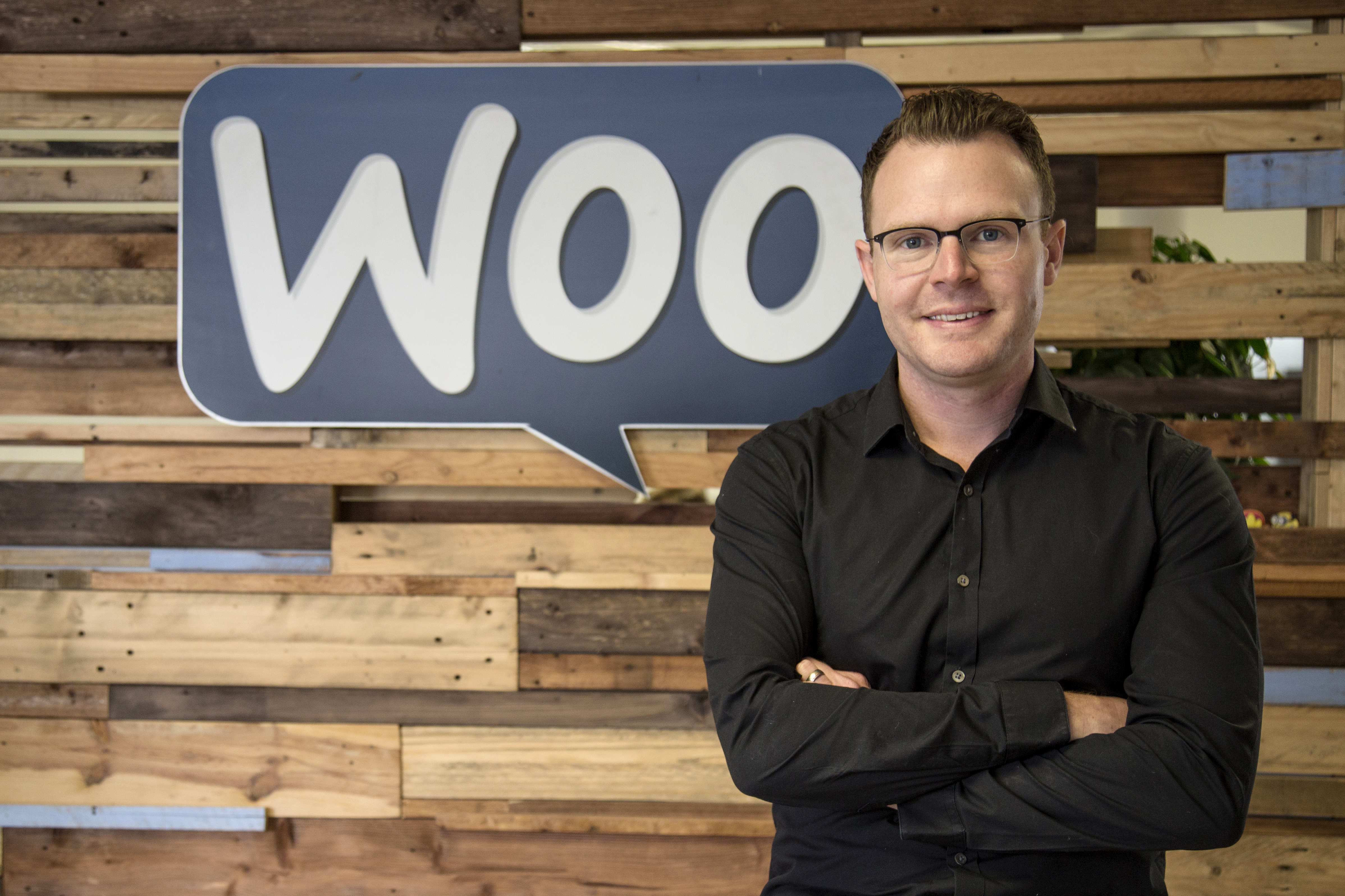 Image: Mark Forrester - co-founder of WooCommerce
While it sometimes seems as if South Africa is as far away from Silicon Valley as it's possible to be, our local startups can take inspiration from a Cape Town company that is one of the leading forces in online shopping all over the world. It claims that 40% of all web stores use its platform for their shopfront.
WooCommerce is built for WordPress, a content management system reckoned to be powering a quarter of all websites. The parent company of WordPress, Automattic, was so impressed by the growth of WooCommerce that it acquired the firm in 2015.
We spoke to South African co-founder  Mark Forrester.
Made in SA: What do you hope South African startups will learn from your success story?
Mark Forrester: That an international tech company can be built from our beautiful, quirky corner of the world. Less than 10% of our annual sales have originated from South Africa, though, so hire smartly, and build foreign revenue streams.
Regarding the state of ecommerce in South Africa, how do you think such a successful platform was developed in a country where ecommerce is still very small? Was this a hindrance or a benefit?
When we started the company, we were three strangers in three different countries, connected via our blogs. One of my co-founders is Norwegian, so we've always built our products thinking beyond geographical borders.
Ecommerce has been an international growth trend over the past few years. South Africa has been somewhat slow in building reliable distribution channels and delivery networks, as well as providing trusted payment facilities, but we are now seeing very healthy growth in the adoption of WooCommerce. WooCommerce powers thousands of South African online shops, and enables many budding entrepreneurs.
What lessons have you learnt from the challenges in scaling globally from a South African base?
The tech world provides a unique opportunity to scale very quickly, very expansively, if you tap into the right niche. International revenues, powered by an international team, is rather new territory for our Reserve Bank. Dated exchange control limitations have been challenging and frustrating for us.
It's difficult to get the right advice on growing international teams and ensuring you are legally compliant in each of those countries. Building an online shop, selling online shopping tools, from South Africa has helped us shape a solution for store owners based on our unique experiences. It turns out they're not so unique…
How do you think becoming part of Automattic has affected WooCommerce?
Both WooCommerce and Automattic have been powered by remote, distributed workforces, which, post-acquisition, has culminated in a very diverse, yet aligned company culture.
Our team has been provided much autonomy and resources to continue on our quest – making our platform more user-friendly and globally applicable, while supporting our existing store owners, ensuring they have all the tools they need to sell anything, anywhere.
What are WooCommerce's plans for the future? Anything exciting on the horizon?
We're heavily focused on ensuring that developers have everything they need to extend our platform – integrating with ecommerce service providers like payment gateways and shipping companies around the world. We want our platform to be an entrepreneurial ecosystem.
How did using open source technology help or hinder the development of your platform?
WordPress powers more than 25% of the internet. Think about that sort of market share for a minute. Those tens of millions of websites are supported by a very active community of developers, who've helped shape its success.
Tapping into that community and providing  them with opportunity and new service offerings, while they contribute to our codebase, has been mutually beneficial.
That said, it's very tricky to track open source software usage, with it being hosted all over the place. With limited usage stats, it's often difficult to ensure we are helping to fix the right problems and improving our platform based on what our store owners need.
Open source is much more than a licence agreement; it's a powerful philosophy that is helping to shape the internet.
What is open source?
Many software companies go to great lengths to hide the actual code that powers their product, in order to protect their intellectual property. Open source, on the other hand, means every line of code is published and anyone can download and use it for free. This encourages people to use the software, and see the community help to fix bugs. It also opens up new business models beyond straight sales.
---