Building Green Municipalities
---
SALGA partners with Canadian counterparts to mitigate the effects of climate change, reports Shantalie Hewavisenti.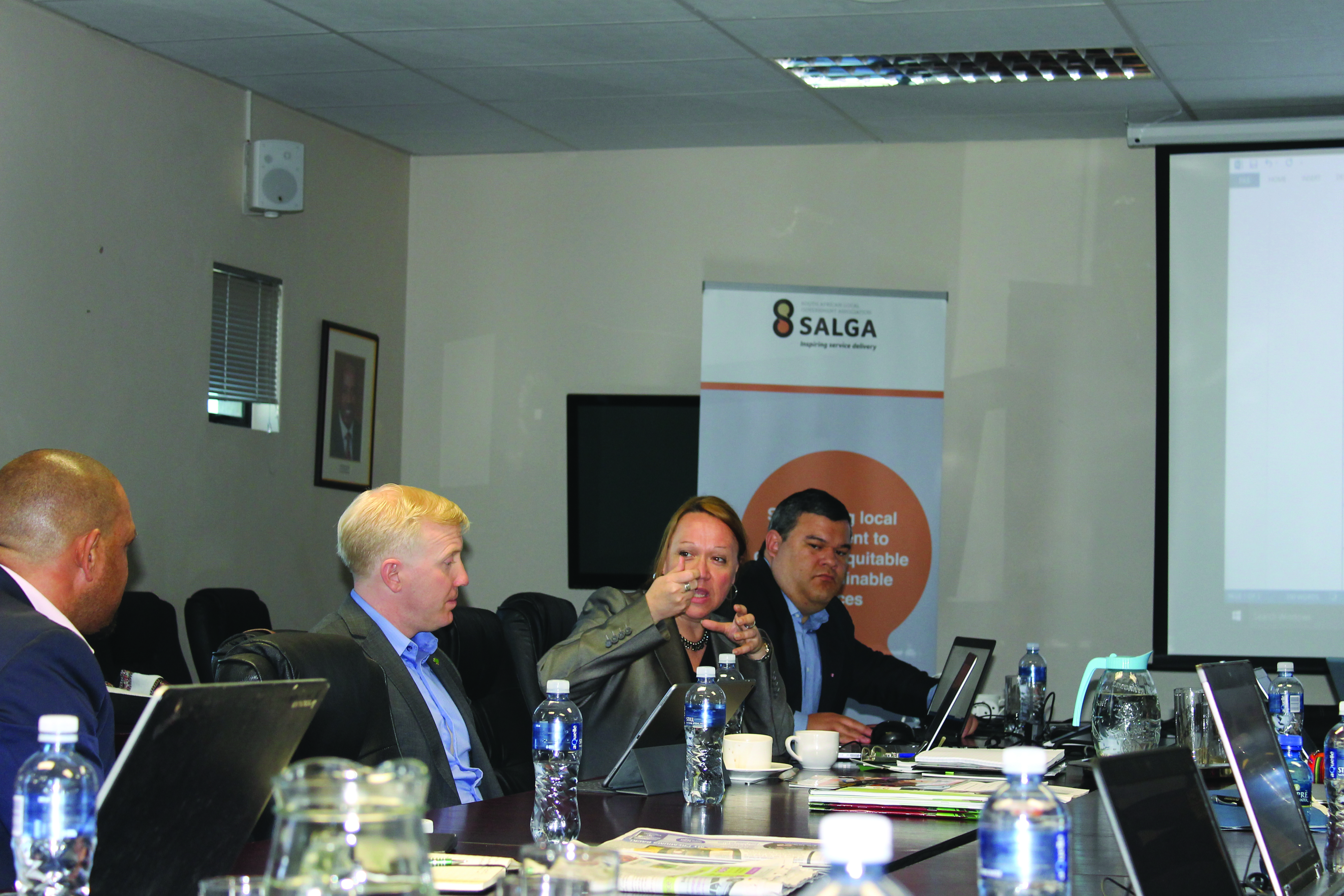 Climate change is becoming increasingly prominent on the political agenda, both at a global and national level. While recognising the dangers of climate change is certainly important to international organisations and national bodies, it often falls to those at the local level to implement programmes to mitigate the negative effects.
The current water crisis affecting parts of South Africa is a stark example of the implications of global warming and the need for action to begin at the grassroots level. As such, municipal players are very well placed to guide their constituents and educate communities on how to alter their behaviour in ways that can curb the effects of climate change.
As an overarching body, the South African Local Government Association (SALGA) is in a unique position to co-ordinate municipal responses to climate change. Recently, SALGA entered into a partnership with the Federation of Canadian Municipalities (FCM), whereby they received funding from Global Affairs Canada to implement the Building Inclusive Green Municipalities Programme (BIGM). The programme will be put in place in six Eastern Cape municipalities: King Sabata Dalindyebo; Ngqushwa; Kouga; Ndlambe; Mbinzane; and Port St. Johns. Anchor metros Buffalo City and Nelson Mandela Bay will be supporting the implementation in these  six local municipalities.
Aims of BIGM
The programme is aimed at strengthening the capacity of municipalities, in order for them to contribute towards reducing poverty, supporting economic growth and responding to climate change by transitioning to a low-carbon economy. It is envisaged that BIGM will have a wide remit, as it will pilot various economic development initiatives and asset management, integrating climate change initiatives to promote job creation, poverty reduction and enhanced wellbeing. At the same time, the programme is aimed at empowering women, youth and vulnerable groups, as well as including them in the decision-making process in a meaningful way.
According to Tebogo Matlou, BIGM South Africa project manager at SALGA, it is hoped that the "FCM will build SALGA's capacity to effectively engage with South African municipalities, and to disseminate innovative municipal policies and practices to its members. This strong partnership  will allow FCM and SALGA to quickly position themselves to begin project operations, to ensure a strong familiarity and transfer of knowledge on Global Affairs Canada's procedures for financial administration, managing results, reporting etc."
It is evident there is a great deal that SALGA can learn from FCM on how best to support municipal governments in order to put in place policies and practices to help mitigate and adapt to climate change.
The bigger picture
Matlou also points out how BIGM ties in well with national strategies such as Vision 2030, which demonstrates national government's recognition of the need to build inclusive and self-sustaining location economies as a means to catalyse economic growth and poverty reduction. It is clear that in order to have measureable development indicators, municipal governments need sufficient operational capacity to support on-the-ground delivery of municipal services.
It is envisaged that the BIGM programme will lead to more effective, innovative and inclusive local economic development within targeted South African municipalities. This includes: improving asset management policies and practices related to climate change adaptation and mitigation; supporting green economic initiatives; and ensuring that more effective, innovative and inclusive institutional support is provided by SALGA to South African municipalities. As a result, the programme will benefit approximately 1 500 business representatives in the six Eastern Cape municipalities, particularly women, youth and other vulnerable groups interested in becoming business operators. Ultimately, this will benefit the whole community through an improved business environment, job creation and enhanced local green services.
Within the six municipalities piloting the project, BIGM will have far-reaching implications. Extensive training and coaching will be provided to enhance the capabilities of municipal practitioners and leaders, in order for them to regenerate their local economies in ways that address poverty in a sustainable manner. Institutional support will be provided to improve local economic development services, including strategies targeted at women and vulnerable groups within the community.
In-depth research will be carried out to identify and address the institutional barriers within municipalities; in so doing, municipalities will be able to innovate asset management planning and delivery. There are plans to have all municipal-elected officials and staff participate in awareness programmes of asset management, specifically in reference to how it relates to climate change mitigation and adaptation policies. The asset management plans will be designed with inputs from community stakeholders, with a view for the plans to be sustainable in order to improve capital investment in ecological infrastructure and greening the local built environments. Leadership networks will also be established to profile municipal innovations in green buildings, smart infrastructure and climate change mitigation strategies, meaning the best practices can be efficiently disseminated amongst counterparts.
In conclusion, it is evident that there is recognition about the seriousness of the threats caused by climate change. The implementation of BIGM in the Eastern Cape demonstrates a strong commitment to tackling the problems associated with global warming, both at the national and municipal level. By working with FCM, SALGA is adopting a forward-thinking approach in this area by learning from the experiences of municipalities in a more developed country.
By working with their Canadian counterparts, SALGA will be able to share knowledge and adopt best practices while simultaneously adapting initiatives so that they are able to work well in the South African context. Moreover, the investment in BIGM is expected to have far-reaching implications that go beyond simply promoting effective climate change mitigation strategies – the scope will be more holistic and inclusive of under-represented groups within these local communities.
---