---
More mapping by the Council for Geoscience will assist junior miners in Africa to make more finds, Humphrey Mathe, CEO of Tranter Resources, told delegates at the 2017 Junior Indaba, held in Johannesburg recently.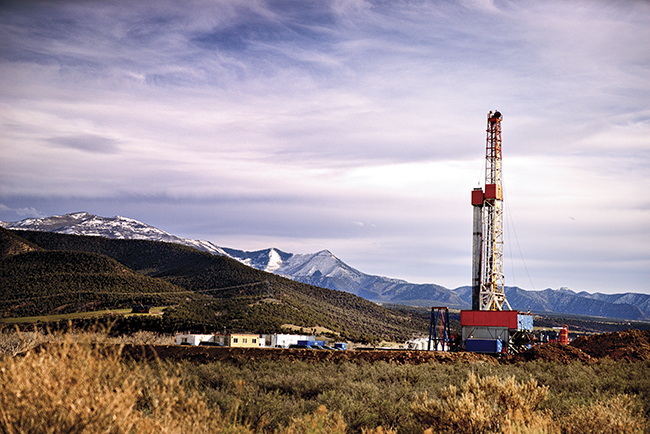 Image: ©iStock – grandriver
This, together with regulatory certainty, will help the junior miners to make the most of the improving commodities cycle.
Mathe, who was part of the panel discussing the topic Current climate for exploration and junior mining globally and in Africa, stated that, owing to continued financial strain and poor investor appetite, junior miners were focused on brownfield rather than greenfield investments.
The "little" greenfield investment, especially in Zambia, was mainly being undertaken by Canadian, Australian, Chinese and Indian companies. He added that, from a projects point of view, investments in manganese and lithium were more favourable than others.
According to Mathe, information sharing by junior miners was vital and had become the impetus for an increase in the number of greenfield projects being developed. However, the associated high cost of keeping unused mining licences on hand had led to companies in Zambia choosing to relinquish their licences, and this had seen the Zambian government lose out on much-needed revenue.
On the back of positive market conditions and "a rising price environment", Mathe anticipated "great possibilities" going forward.
Cobus Loots, CEO of gold-miner Pan African Resources, also weighed in on the topic, explaining that, as a result of the challenged economic climate, more junior miners were focused on looking "inward".
"Previously the focus was on what you have in the ground; now the question is on return on investment. There are some gold projects in South Africa that can be optimised and brought into production much sooner, but there is also a realisation that most of the gold finds have already been made."
The good news, according to DRDGold CEO Niel Pretorius, was that demand for physical gold had increased; however, the rate at which ore-bodies were being developed had slowed down. While over the past few years, a large number of capital-intensive projects had been abandoned, the more successful companies had kept their "parameters of great ore-bodies", he stated.
Pretorius cited an increased rate of urbanisation, "far more cash around" and a subsequent increase in the number of people wanting "to invest, buy capital and gold" as reasons to be optimistic about gold.
Meanwhile, according to Paul Miller, Mining Finance, Corporate and Investment Banking at Nedbank Capital, despite the challenged financial conditions, one could still raise money for the right ore-body being developed by a management team with the right credentials in the right jurisdiction.
He stated that in the past two years, Nedbank had funded a fair share of junior mining projects that were at bankable feasibility study stage. But in comparison with other jurisdictions, the financier was "not seeing as many bankable feasibility projects coming from South Africa".
Miller said Australian mining houses favoured East African destinations, including Tanzania, over South Africa, and that South Africa was "essentially considered to be a no-go zone", owing to the associated political risk and regulatory uncertainty.
Loots, who noted that West Africa remained the "hotspot" for gold discoveries, continued to be positive that South Africa was still a prospective destination, and that Pan African Resources was looking inward for growth, such as opportunities from its tailings business.
---