Breakaway Conferencing that won't Break the Bank
---
Taking employees and clients on conference trips doesn't have to cost the company heaps of cash. Financial Mail Travel makes sure readers get the best value for their hard-earned money when it comes to hotels and travel costs.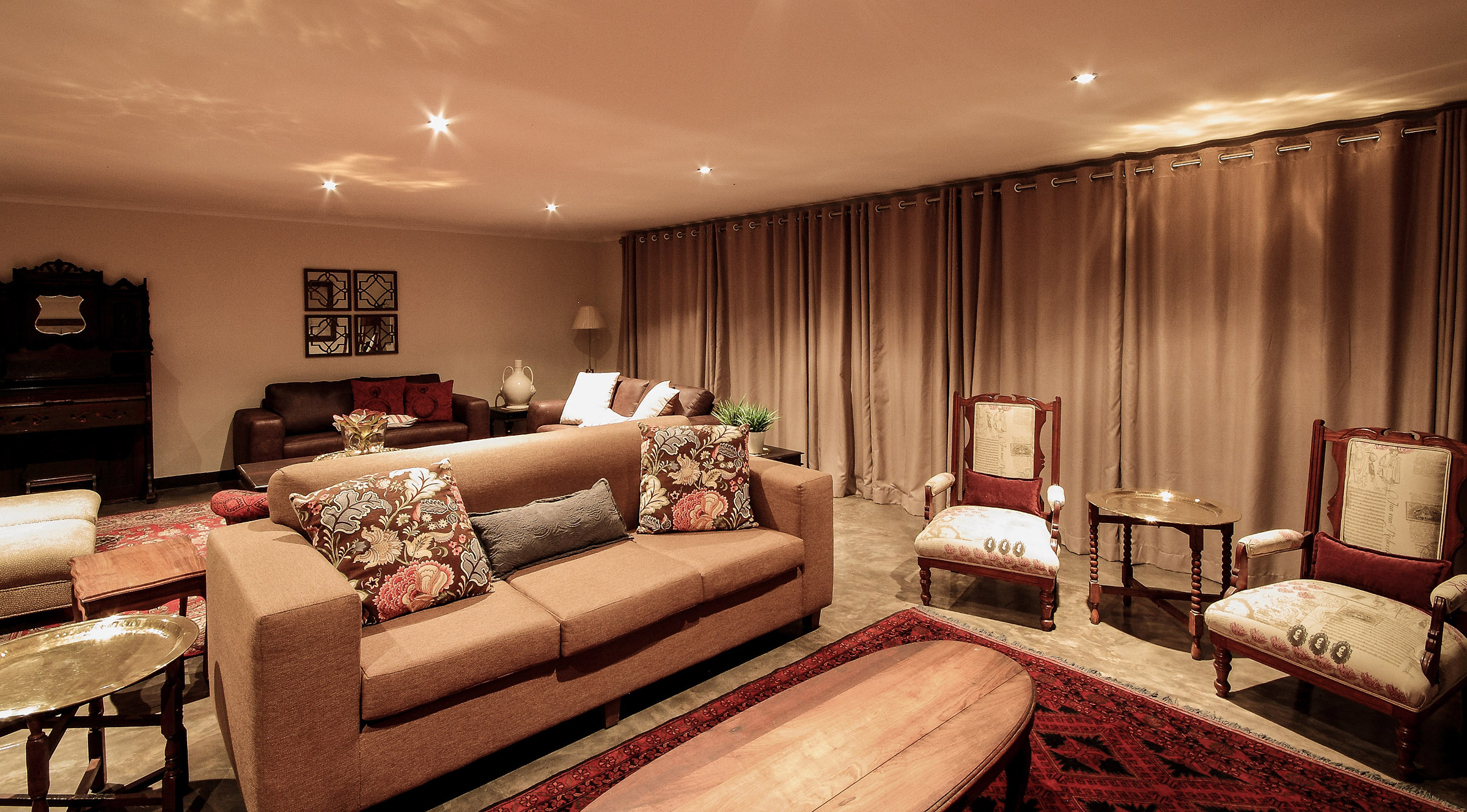 Bushveld Terrace Hotel & Guest House on Kruger.
Call it what you want: Indaba, Bosberaad, Strategic Planning Session, Convention, Concourse, Confabulation… I know as well as you do that some important business meetings should be held as far away from the office as possible. Completely out of reach is even better.
The problem with most out-of-reach venues is that they are either:
not really out of the way at all (the chain-hotel in the neighbouring suburb is close enough for your PA to track you down), or
so far out of the way, that getting there requires 3 extra days on horseback and nerves and a coccyx of steel, plus
so cost-prohibitive that the mean lady in Finance replaced your morning coffee with some nasty sludge from the bargain bin. Forever.
Yes, sometimes enabling your team to make the decisions that make a difference is an arduous affair. If only there was a place close enough, yet far enough and within a reasonable budget.
But there is! A quick hop from Johannesburg (both OR Tambo and Lanseria) via SA Airlink's daily flights to Phalaborwa, you'll find Bushveld Terrace Hotel & Guest House on Kruger. Set against the seemingly endless savannah landscape of the African bushveld with its intense blue skies and the perpetual background song of cicadas, you will find an authentic experience in the heart of the bush.
Recognised as the jewel of Phalaborwa, Bushveld Terrace is unrivalled four-star luxury accommodation located a mere stone's throw (200m) from the Phalaborwa Gate of South Africa's national treasure, the Kruger National Park, and less than 2km away from the Phalaborwa Airport. An oasis of calm and tranquillity in the hot surroundings of the majestic Limpopo province, you'll experience a cool and well-appointed escape from the city humdrum.
Bushveld Terrace's intimate and private conference facilities cater for groups of 6 to 30 and the air-conditioned conference room boasts digital projectors, screens and WiFi. You can always tell the pesky PA that there are no phones or internet in the sticks whatsoever and that you have to climb a rocky hill and fight off hyenas just to get an intermittent cellphone signal.
In the meantime, you and your team can quietly get the important work done, enjoy scrumptious gourmet food and kick off your shoes at the end of a day in the cool, contemporary luxury of the hotel. With a hard-earned cocktail – or a great cup of coffee – in hand of course. You can also choose, while you are there, to take a break and grab the opportunity to embark on a guided game drive or walk in the Park.
Best of all, Bushveld Terrace's rates compares auspiciously well with far lesser hotels. With single supplements including bed and breakfast from only R990 per night and the well-known Hat & Creek Restaurant on site for lunch and dinner, you can get the work done in peace without fear of losing your office cappuccino privileges.
And there you have it. Modern sophistication and luxurious comforts in the bush and less than an hour away: without breaking the bank.
---