Black Gold
By: Tiana Cline
---
Is charcoal the new coconut oil?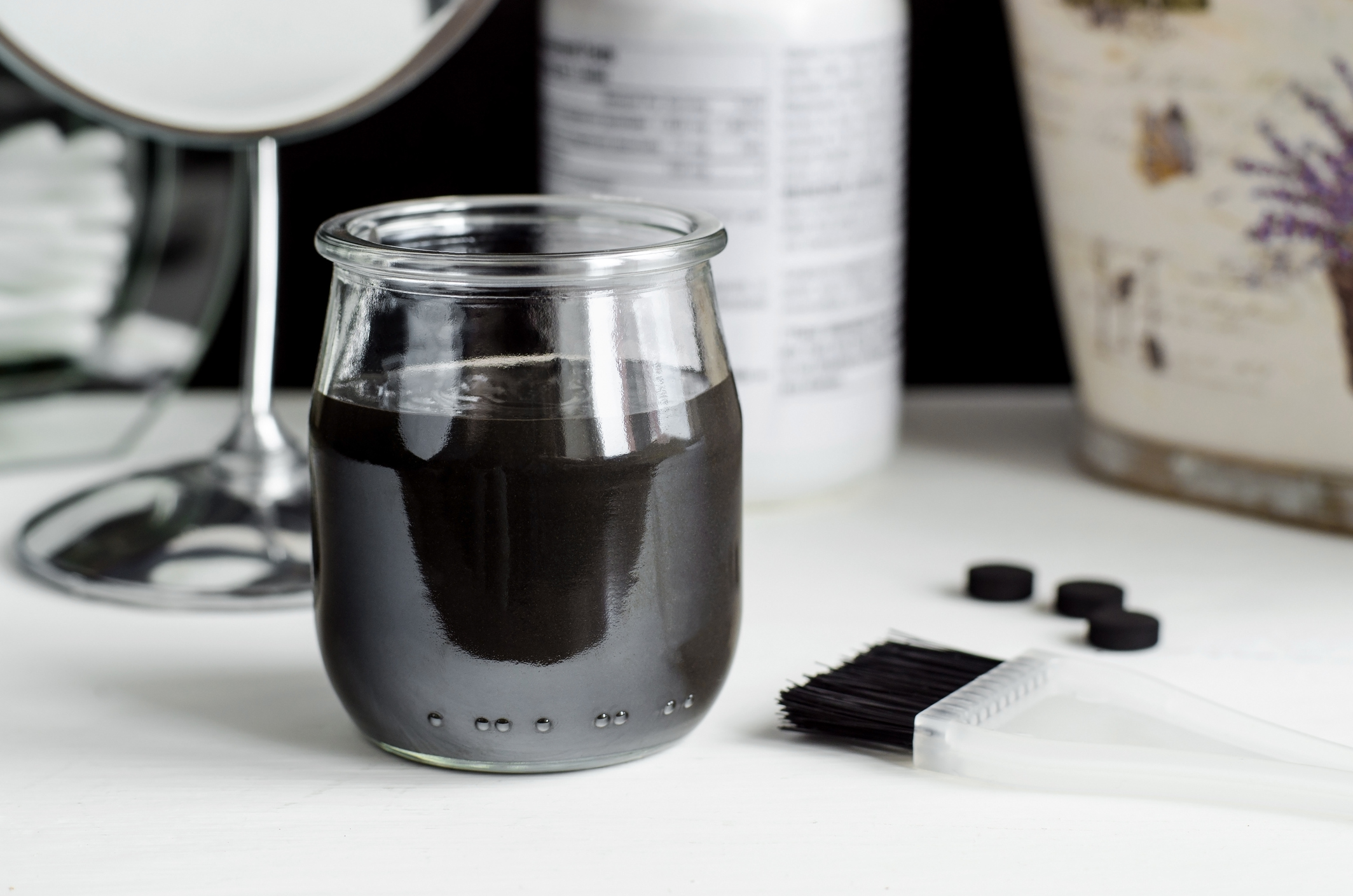 Image: ©iStock
From your beauty routine to your daily supplements, your daily latte and more, it seems activated charcoal is popping up everywhere. This wonder ingredient is odourless and tasteless, but, most importantly, it's a powerful decontaminant that can be used to absorb toxins and tannins naturally.
Charcoal, in its various forms, has been used for thousands of years in both Ayurvedic and Chinese medicine. Today, you'll find it added to shampoo, soap, face masks, toothpaste, kombucha… and there are lots of local brands going black.
For whiter teeth
Olgani, a natural oralcare brand from Cape Town, sells a Detoxifying Charcoal Toothpaste. It contains Olgani's signature NutrireB base, with coconut-shell activated charcoal and bentonite clay among its ingredients. And at Metropolitan Cosmetics, you'll find CHARWHITE, an all-natural tooth-whitening powder that works with saliva to remove discoloration and stains from your teeth. Lush's BOOM! Gunpowder Toothy Tabs contain powdered charcoal for its antibacterial value.
For better skin
Home-grown Hey Gorgeous stocks both an Activated Charcoal Detoxifying Cleanser and Facial Scrub, which promise to draw impurities, dirt and excess oil from the skin, giving the pores a gentle, deep cleanse. If you're looking for an all-over body soap, Rose en Bos, Kalyan and Pure Alchemy all have charcoal-infused options, the latter combining charcoal with spearmint to uplift and energise.
Pamper and prep
Freeman's Charcoal and Black Sugar Polishing Mask is a popular beauty treat, but for something different – and with a K-Beauty twist – try Skin Republic's Bubble Purifying + Charcoal Face Mask Sheet, which contains activated charcoal that both bubbles and foams when exposed to oxygen. Also, be sure to try Deity Skin's signature herbal face mask, which is locally made and contains turmeric and marshmallow root, along with activated charcoal, to remove impurities and cleanse the pores.
Drink up!
This unique, rich black kombucha blend from Theonista (a small craft beverage company based in Woodstock, Cape Town) contains green tea and activated charcoal. The charcoal works to cleanse and balance the gastrointestinal tract. Can't stomach kombucha? Look at your local Woolies for its Cold Pressed Charcoal Shot, which also contains apple, lemon and ginger.
---