Biometrics Make Inroads In Africa
By: Nelendhre Moodley
---
Financial, medical and mining companies continue to look for ways to improve their security.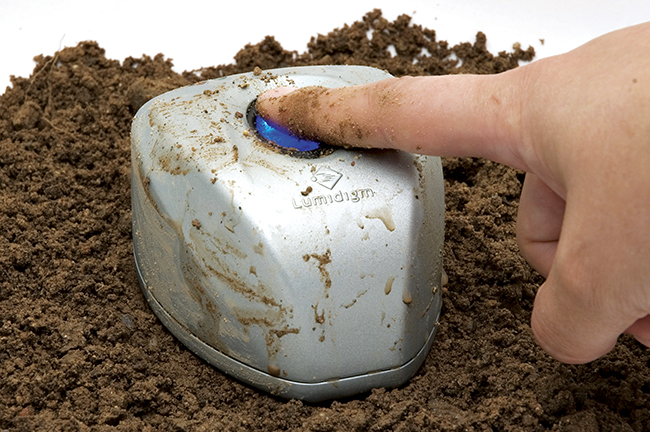 Image: Lumidigm V-Series Sensor Mud
The global biometrics technology market has been tipped to grow at a compound annual growth rate of around 22.1% over the next decade, to reach around $62.9bn by 2025. This is according to a Research and Markets Global Biometrics Technology Market Analysis & Trends – Industry Forecast to 2025 report, and is a clear indication that companies are tightening security levels.
In line with market growth has been the evolution of biometric systems, which comes on the back of technological advancements, explains HID Global's business development manager for Africa, Claude Langley. Multimodal biometric systems can include a combination of two or more biometrics, such as fingerprints, palm veins, faces, DNA, hand geometry, retinas and voice, into one solution.
Langley notes that attempts by the banking industry to increase its customer focus with the "Know your Customer" strategy have also been responsible for uptake of biometrics in other industries, including the medical industry.
"Both the financial and medical institutions require detailed and authenticated information ahead of conducting business with a customer. The local mining industry's strong focus on improving safety levels makes it an ideal client for biometric systems," he says.
"The key driver for the demand for biometric authentication methods is the affordability of biometric technology and, importantly, the rise in identity theft.
"All large industries remain concerned about risk of replacement labour, especially to areas that hold sensitive information. As such, certain sectors, including the petroleum industry, use biometric systems for workman area identification, to ensure that sensitive information remains intact."
Biometric systems are also used to authenticate financial transactions as a means of creating a non-refutable audit trail, and to avoid theft and fraud.
According to Langley, the majority of major mining houses in South Africa have adopted biometric systems; however, the smaller to mid-tier mining houses have been slow on the uptake, given the economic challenges faced by the commodities sector.
Africa, meanwhile, remains a new market for biometric systems, which Langley explains is being driven by multiple factors, such the requirement for accurate voter verification during elections and increased adoption by the banking sector.
"The African mining industry is an emerging market for biometric systems, and, as such, offers massive untapped potential. Our strategy is to establish partnerships to introduce biometric systems in the identified regions."
According to Langley, HID Global's biometric system for fingerprint identification is a sophisticated multispectral imaging system (MSI) that "is able to take images of blood vessels and other subdermal skin structures to combine data from surface and subsurface to yield a richer data set, ensuring that it remains unaffected by dirt, water and scars", and is thus ideal for mining and other harsh environments.
---