---
A new research centre in Braamfontein pledges to bring supercomputing to South African health issues. Sahil Lala looks inside the new home of IBM.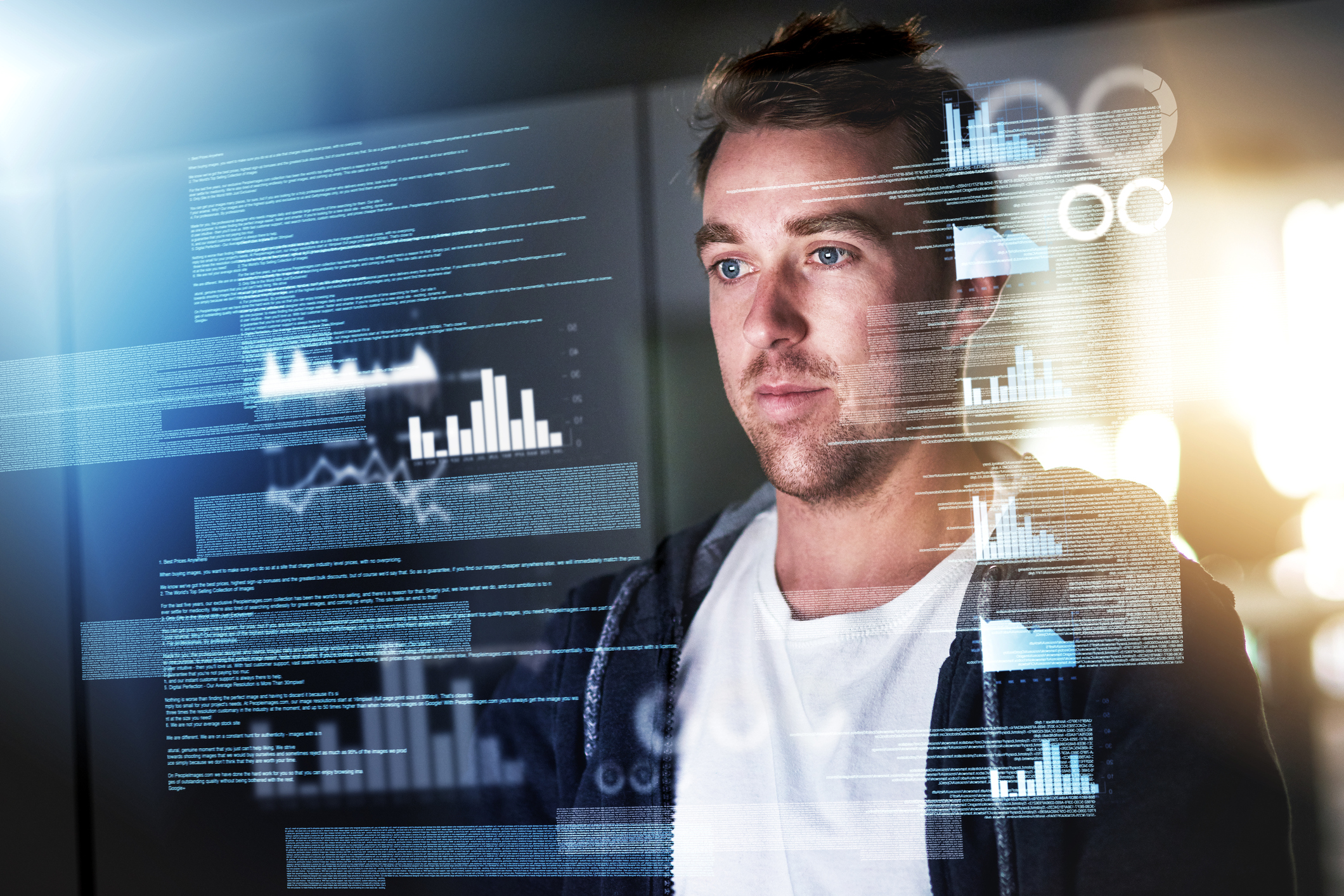 Image: ©iStock
Wandering away from Nelson Mandela Bridge towards the Smit Street highway on-ramp in Johannesburg, one is met with a huge, illuminated imperative that gives pause in our somewhat tumultuous times. "Think," the giant sign cries out into the night, its bright letters the only light in the whole facade of an otherwise darkly clad building. As advice goes, it's sound enough. But this is an unusual stand-in for corporate branding on a building that is one of the most interesting recently constructed in downtown Joburg.
Behind the provocative lettering is IBM's second African Research Lab, a R700-million investment made in collaboration with the University of the Witwatersrand, the Department of Science and Technology, local government and more.
The two-level, 900m2 Research Lab is an integral part of the Wits-sponsored Tshimologong high-tech hub in Braamfontein, and promises access to technology, support and possibly funding for groups as diverse as app-based startups and the Square Kilometre Array (SKA) telescope in the Karoo. Formally opened last year and projected to be around for at least a decade, it also serves as a gateway for scientists and technologists to learn and use IBM's suite of cloud products, including the "cognitive computing" artificial intelligence, Watson.
The remit of the Research Lab is far-reaching and focused largely on big data. From analysing traffic movements in urban areas to algorithms for predicting wildfires, number-crunching for commercial and public good underpins most projects under way inside.
One key area that will benefit from research carried out here is healthcare.
Solomon Assefa is IBM Africa's  director of research, and runs the lab on behalf of the multinational firm. He says there are several key pieces of research being carried out already.
"Using anonymous, unstructured data provided by the National Cancer Registry in South Africa, and in collaboration with the University of the Witwatersrand Medical School," Assefa explains, "the IBM team here is developing cognitive algorithms to reduce a five-year time lag in cancer statistics reporting to real-time. In doing so, health officials can understand patterns and trends much faster, so they can react."
While IBM has a close relationship with its landlord, Wits, what makes the IBM lab interesting is its proximity to the startup hub in the new Tshimologong precinct. The professed vision of both university and firm is that entrepreneurs and innovators will be able to stimulate the flow of ideas and resources between the corporate, academia and the innovative world of tech startups.
A notable project is that the small "maker space" downstairs at IBM was used to design and 3D-print wearable sensors that can track patient movements in South African hospitals. The problem these address is that a significant number of patients pick up diseases  after being admitted. The flippant view would be that this is inevitable, since hospitals are, after all, full of  sick people. Assefa says many  infections are preventable and the idea of the tags is "to trace the spread of highly infectious, communicable diseases, such as TB. The devices will track when multiple wearers come into contact with each other, to develop prevention strategies and respond effectively."
In October, the IBM team also partnered with a Pan-African bio-informatics network called H3A BioNet and the University of Notre Dame to host a hackathon here, in Braamfontein. The hackathon addressed complex biomedical research questions related to anti- malarial drug resistance.
Researchers at the centre will also soon publish a peer-reviewed paper about a groundbreaking molecular discovery linking a particular type of malaria resistance and the likelihood of cancer metastasis in some patients of African descent. Assefa further explained that "IBM Research is a strong supporter of open collaboration and public  private partnerships", and that "here in South Africa, it is no different".
The project most likely to make headlines, when completed, is an investigation into health on public transport. With the support of the City of Johannesburg, IBM scientists have collected 65 samples of microbes and bacteria from 19 bus stations across the city. These samples are to be processed, and the results will be made available  to city planners, public health officials  and scientists. It's hoped the resulting data will be used to help officials to predict and prepare for future disease outbreaks, and discover new species and biological systems.
Many of our universities have partnerships with big ICT firms already, but the IBM-Wits link-up promises much for the way these collaborations evolve in the era of big data. Whether it works or not, we'll  check back in ten years.
---