Home » » An Entrepreneurial Spirit
An Entrepreneurial Spirit
---
PROF Shirley Zinn, non-executive director of Business Engage, has served as an HR director in top South African banks, and pursues excellence daily. She spoke to Helen Grange.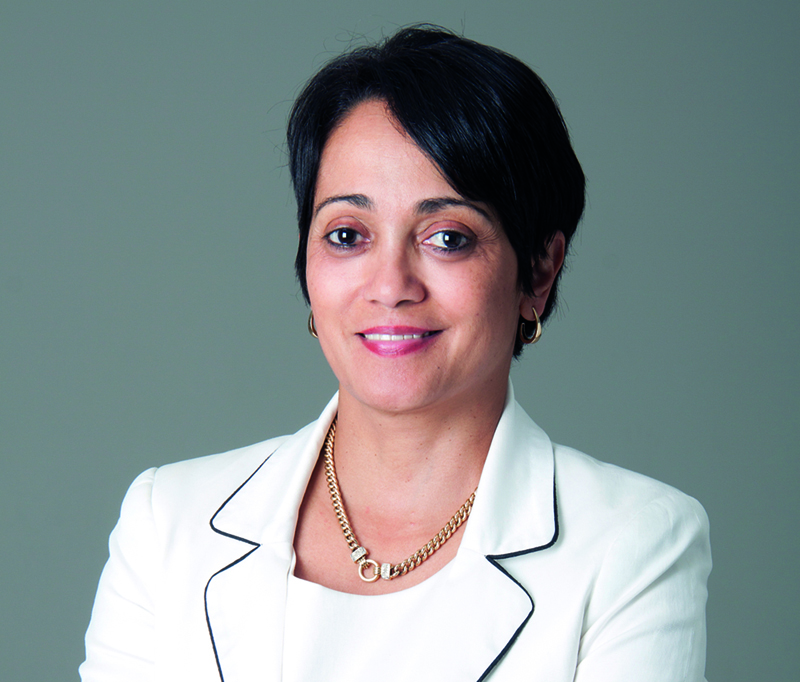 Image: Prof Shirley Zinn
Prof Shirley Zinn is one of South Africa's leading human resources (HR) professionals. She is currently group head of HR at Woolworths Holdings, having moved from her position  as head of HR at Standard Bank South Africa, where she was also deputy global  head of HR. She also has her own company, Shirley Zinn Consulting, which provides consulting and advisory services in HR, transformation, leadership and education.
In the academic world, Zinn is an extraordinary professor in the University of Pretoria's Department of HR Management, and was recently appointed adjunct professor at the University of Cape Town. She has also been appointed to the Council of the University of Cape Town.
Zinn grew up on the Cape Flats, and while she was studying for her doctorate in Education at Harvard, she had her only child, only to lose him in a car accident in Cape Town seven years later. "Many of us face issues that can take us down a slippery slope – we face financial difficulties and relationship issues, but we have to find a way to see the gift or silver lining in adversity," says Zinn.
She started her career as a secondary school teacher of English, then moved to the University of the Western Cape, where she lectured in Teacher Education. After this, she served as training manager at Southern Life, before moving to the South African Management Development Institute, as a director.
Zinn cut her teeth in human resources during her tenure as regional HR director for Middle East and Africa for Reckitt Benckiser, a global company listed on the London Stock Exchange. She then joined the South African Revenue Service as general manager for HR, before joining Nedbank as group executive HR, then moving to Standard Bank.
She serves on a number of boards, including AdvTech, Tuesday Consulting, Business Engage, Sygnia Asset Management and the Boston Consulting Group SA. She is a trustee of the Nedbank Eyethu Community Trust, an ambassador for the Orbis Africa charity, and former chairperson of Starfish Greathearts Foundation, and also serves on the advisory boards of Monash South Africa, as well as the University of Pretoria's Economic and Management Sciences faculty.
In 2015, Zinn wrote her autobiography, Swimming Upstream, which tracks her personal and professional journey.
In July, Zinn was named by Global CEO magazine as country winner of Africa's Most Influential Woman in Business and Government in the SME sector for 2016. In 2008, she was awarded Topco Media's Top Woman in Business and Government, and in 2007 and 2013, she won Top Executive in Corporate South Africa. The World Human Resources Congress in Mumbai has also recognised her for excellence in global HR leadership, and in 2012, she was listed in the Top 30 Wonder Women in South Africa by the Wits Business School Journal.
Zinn is president of the Harvard Alumni Association South Africa and a fellow of the Institute of Directors SA. She is past president of the Institute for People Management South Africa, and is registered as a master HR professional with South Africa Board for People Practice.
She mentors a number of women across multiple industries, particularly financial services, and has been a keynote speaker at national and international conferences. In March this year, Zinn completed her eighth Two Oceans half-marathon.
Q&A
Q: Have you always been entrepreneurial?
A: I have always had an entrepreneurial mindset: "make something from nothing; never, ever give up, even when the going gets tough". If I fall, I get up and move forward. I am disciplined, determined and undeterred in achieving my goals. I am committed to giving back to my community and to humanity whenever the opportunity arises, which is what Business Engage allows me to do.
Q: What motivates you?
A: It's not always about the money, but about care. I live my values of integrity and respect for others in all that I do.
Q: What does success in business take?
A: I believe in having a vision, playing to your strengths, being honest about what I can and can't do, protecting your reputation, taking informed risks, building strong and trusting relationships with key stakeholders, and delivering on the promise of your personal brand.
Q: How important is collaboration?
A: Surrounding yourself with people who inspire and uplift you is critical, as you can't do this in isolation. Be accessible to people, but never over-commit. Know when to say no.
Q: How did you become involved with Business Engage?
A: I met Colleen Larsen while I was at Nedbank, more than a decade ago, championing the advancement of women in the banking sector. I was honoured to be approached by her to sit on the BE board, and accepted because of the gender mainstreaming work, which I believe is key to addressing gender inequality and mainstreaming women into being economically active.
---