African Women Chartered Accountants Forum
---
Preparing black women to enter the numbers game. By Helen Grange.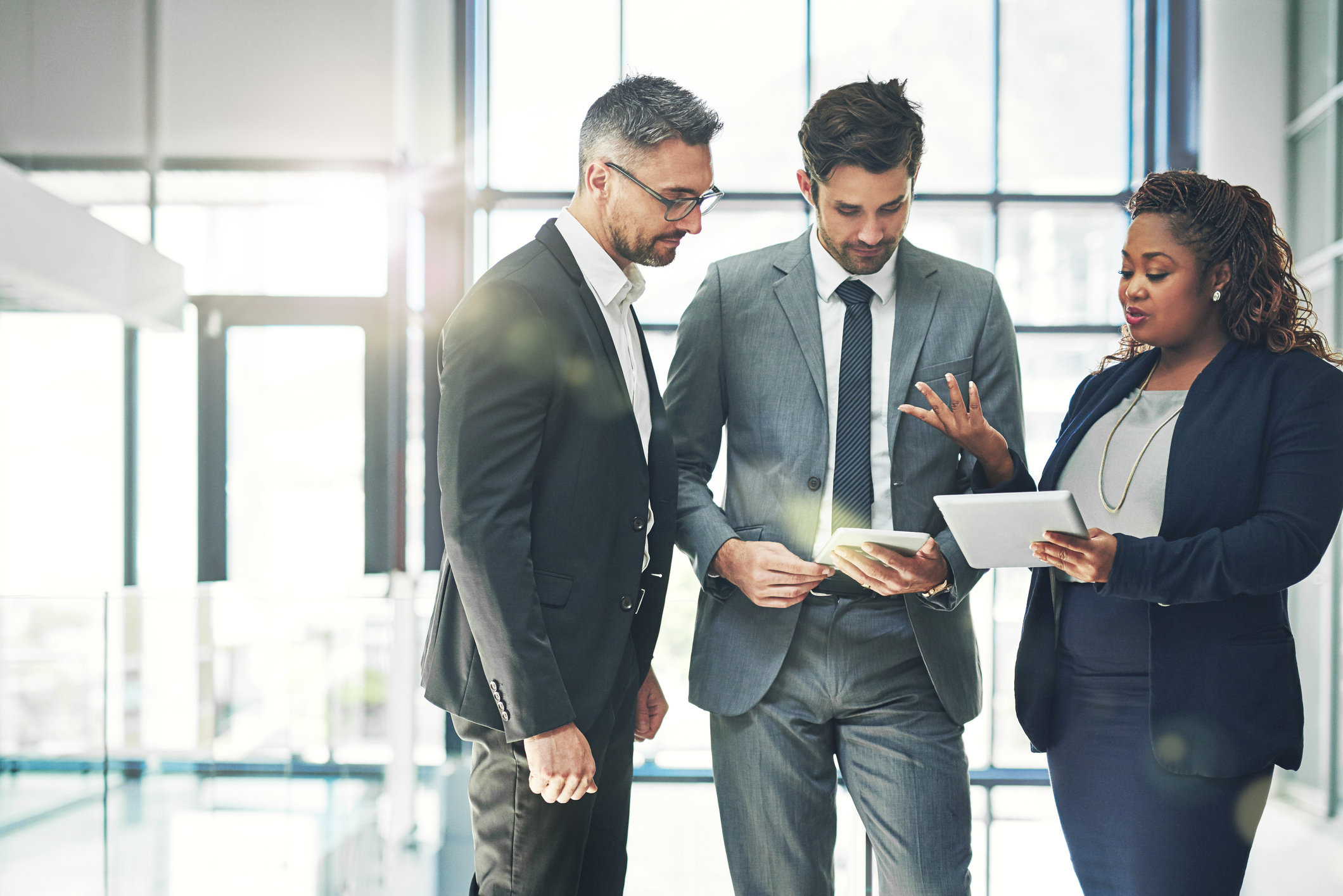 Image: iStock© - Putting together a plan
The African Women Chartered Accountants Forum (AWCA), an organisation accelerating the advancement of black women chartered accountants [CA(SA)s], is aiming to have a significant number of black women CA(SA)s in executive management and board positions by 2020.
"Black women CA(SA)s are still a rare breed. A 2014 study by the SA Institute of Chartered Accountants (SAICA) showed that, of the 32% qualified female CA(SA)s, black women make up only 10%. We need to redress this, to encourage black women to enter this profession, as there is a critical shortage of skilled accountants in the country," says Lesego Sennelo, chairperson  of AWCA.
In working towards its vision, the AWCA Board has adopted a three-pronged strategy: to identify and develop young girls who aspire to be CA(SAs for entry into universities; to nurture and train black women who are completing their articles or who are newly qualified; and to groom black women CA(SA)s for key decision-making positions in corporates and the public sector.
Its goal for 2020 is to reach 100 000 pupils, and provide 300 bursaries to students via the AWCA Bursary Fund. The AWCA Bursary Fund funds black women CTA students, as this was identified as a funding gap and the key reason for these students' not being able to complete the qualification requirements.
Collectively, AWCA has funded 73 students, to the tune of almost R4-million, and over the years has added to the funds by forming partnerships with institutions and sponsors, including SAICA (much of the funding has been dispensed through SAICA's Thuthuka programme), the South African Forestry Company, Vodacom and Royal Bafokeng Holdings.
"One of AWCA's aims with the bursary programme is to support a cadre of highly educated, professional people who are committed to our country, with a bigger call than simply to make money. We want their success to have an influence on our economy as a whole, so as to build a stronger, more abundant nation," says Sennelo.
AWCA also hosts the Assessment of Professional Competence (APC) preparatory workshops each year, the aim of which is to inspire, motivate and prepare the candidates for their exams on an emotional and technical level. More than 300 members have benefited from this programme over six years.
The organisation has a programme called Mentorship Power Teas, where mentors who are industry leaders in various sectors interact with aspirant and newly qualified CA(SA)s, sharing lessons learnt and their experiences of being a woman in a leadership position.
"The Power Teas allow members to learn about leadership traits through shared wisdom, as well as the challenges, corporate politics and the unwritten rules of business. They enable our members to prepare for their current and future leadership roles," says Sennelo.
Topical issues, such as ethical leadership and the National Development Plan, are covered in the AWCA's round-table discussions, as well as the Out to Lunch events, organised meetings between members and industry leaders at their place of work.
Most recently, the AWCA held the Women of Substance Awards, its annual flagship event recognising women who've demonstrated commitment towards the development of other women and communities. The award this year went to the chairperson of the African Union Commission, Dr Nkosazana Dlamini-Zuma, who highlighted the pivotal roles that African women and African women's movements play in supporting women in their pursuit of careers, including in male-dominated professions such as accounting. "Never give up the struggle," she stressed.
"The question is, can we, as a nation, afford not to maximise on our intellectual capital? It is now incumbent upon us to mobilise and collaborate in a cohesive manner, so as to unlock more value for our country going forward," says Sennelo.
---