Aesthetical Physical Protection
---
Security systems are constantly being developed and improved in order to make it as difficult as possible for intruders to gain access to premises and residences.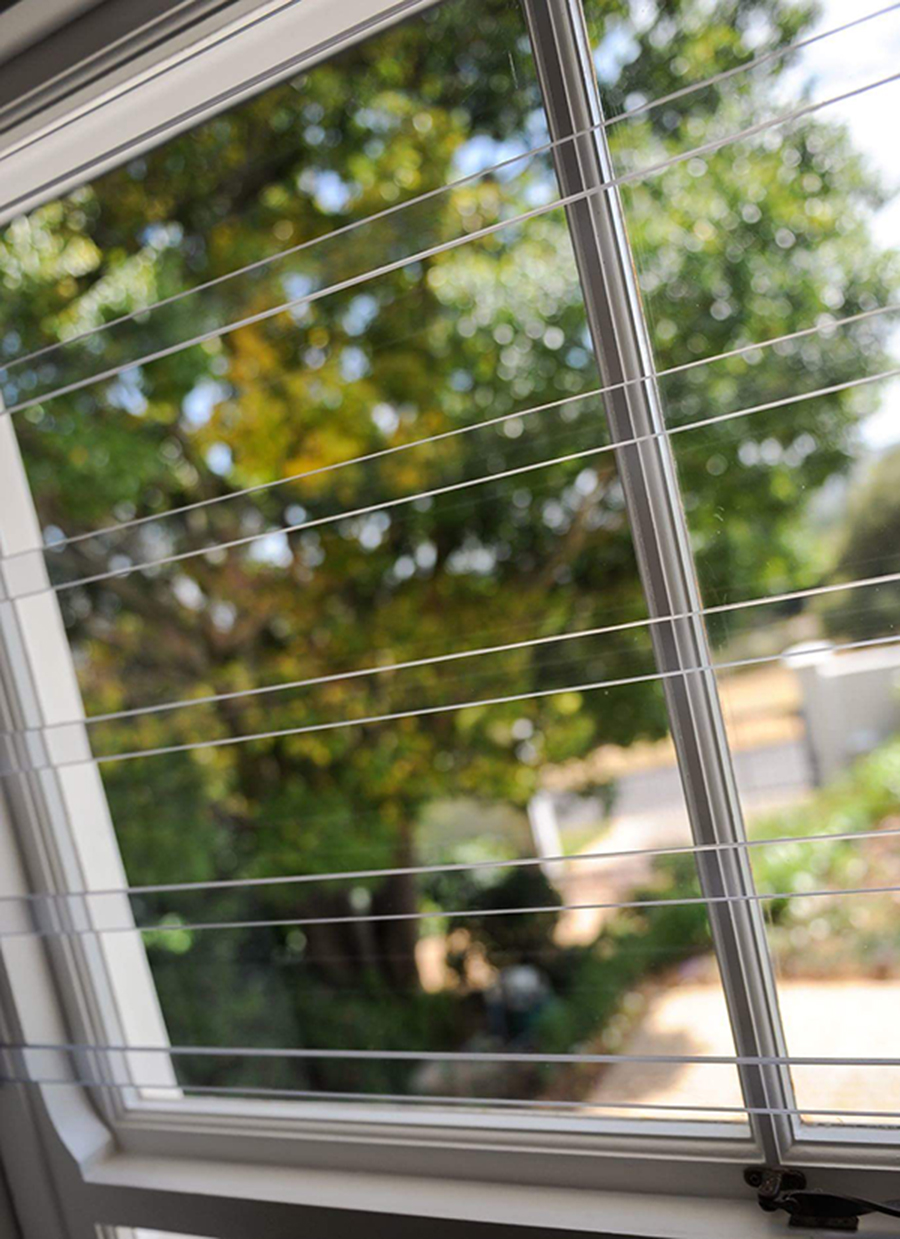 Image: ©View Protect
The new developments implement various means to stop and stall criminal elements for as long as possible, thereby allowing time to implement a personal protection plan as well as give the police and reactions units time to arrive.
Physical security barriers are an age old practice to keep lives, premises and possessions safe and secure. Metal structures used as barriers have been the norm, however as technology has improved so has the knowledge of the criminal element. These structures also create a prison effect and feeling of entrapment in one's own home, earmarking these barriers as "third world" security products. As the knowledge of the criminal element has grown a purely physical barrier is no longer sufficient enough to protect your property.
With the number of gated communities and estates growing, these metal structures have become unsightly displays and in some cases are not approved within these estates and communities as the overall aesthetics of the infrastructure is ruined.
The need for a physical barrier that does not negatively affect the aesthetics of a home or business has kick started the new transparent burglar bar industry in South Africa.
The transparent burglar bars are manufactured from polycarbonate that is a thermoplastic polymer that is a high impact product with incredible strength that supplies a strong physical barrier. Polycarbonate is known to be used globally for police riot shields, bullet resistant windows and aeroplane windows. The transparency of the polycarbonate improves the all-important aesthetics of a property and supplies the feelings of safeness and freedom within one's home.
As they have been the norm for years criminals have found more and more ways to get through security products. Although polycarbonate is a strong thermoplastic, it may be vulnerable to certain chemicals and may also be melted to gain entry by an intruder. This is why these transparent bars are recommended to be used in gated communities and where low security protection is required.
A proudly South African product, Armed Bars (transparent burglar bar with an integrated alarm sensor), has been developed that will drastically improve these polycarbonate products. Armed Bars combine the polycarbonate barrier and an alarm monitoring system to introduce the ultimate physical barrier. This unique product will not only supply an aesthetical pleasing barrier, it also has a 24/7 active alarm. The Armed Bars counters the possible weaknesses of polycarbonate and will provide the home owner peace of mind by having a permanent alarmed perimeter protection.
The uniqueness of the Armed Bar product is the fact that two different security products, an alarm system and transparent physical barriers, have been ingeniously combined to form a vital security product. The weakness of the one product is strengthened by the other products properties.
This technology allows the home owner for the first time ever, the opportunity to fully utilise their alarm system by having permanent perimeter protection and allowing the home owner to maintain regular movements within their home. This allows the home owner freedom to open, close and clean the windows without activating a false alarm. Even the cat can move through the windows without having an effect on the alarm. No more false alarms caused by accidental human errors, plants, insects and animals.
Armed Bars are used by leading security companies and are nationally available through a network of approved installers.
---