Home » » A Post-Liberal Blueprint For Change
A Post-Liberal Blueprint For Change
---
Constitutional law expert, Pierre de Vos unpacks the Bill of Rights.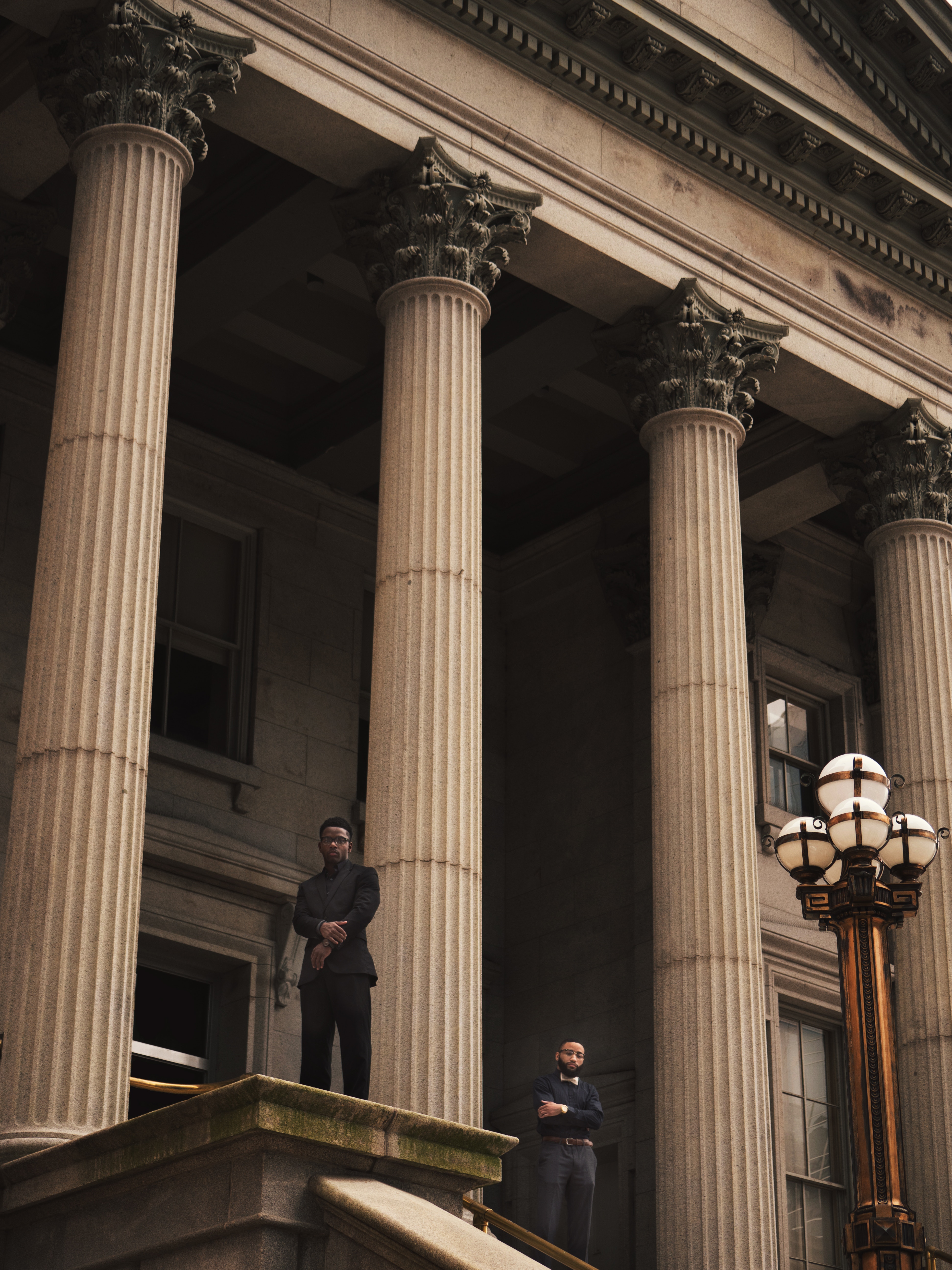 Image: ©Unsplash
The adoption of the South African Constitution in 1996 signalled a radical break with South Africa's apartheid past, and required large parts of South African law to be changed to comply with its unique demands. To understand why this is so, you have to understand why the South African Constitution – but especially the Bill of Rights contained in Chapter 2 of the Constitution – is unique. Specifically, you have to appreciate that the document was drafted to help facilitate the complete social and economic transformation of South Africa in order to address the effects of past wrongs associated with colonialism and apartheid.
It is true that the South African Bill of Rights protects all the traditional liberal rights contained in many other Constitutions – including the right to vote, freedom of religion and thought, freedom of expression and assembly, and property rights. These rights are enjoyed by everyone – including non-citizens – and help to safeguard the democratic space within which political contestation occurs.
The Constitutional Court has said that the rights in the Bill of Rights have to be interpreted expansively, which means any action that limits the enjoyment of these rights will constitute an infringement of  the relevant right.
However, the Bill of Rights allows for the limitation of rights by legislation, but only when such a limitation is reasonable and justifiable in an open and democratic society based on human dignity, equality and freedom.
But the Bill of Rights goes further than protecting traditional liberal rights. In fact it differs in several ways from the traditional Bills of Rights found in liberal Constitutions in older democracies such as the USA.
I will highlight only four aspects of  the South African Bill of Rights that has led some commentators to call  ours a  "post-liberal" Constitution.
First, the rights contained in the Bill of Rights do not only bind the state (as many liberal Bill of Rights do), but in certain cases also bind private individuals and other private institutions (including any business  or company).
Parliament has passed ordinary legislation – including the Equality Act – to further regulate some of these constitutional obligations applying  to private individuals and institutions.
The drafters of the Constitution decided to extend the reach of the  Bill of Rights provisions because power is not only wielded by the state, but also by private individuals and especially by businesses. The drafters recognised that a Bill of Rights that only binds the state will not adequately protect people against rights abuses by those persons and institutions that wield power.
It is for this reason that restaurants that refuse to serve black patrons will be in breach of their constitutional duty (now protected by the Equality Act) not to discriminate on the basis of race.
Similarly, insurance companies who refuse to insure individuals because they are HIV positive will be in breach of their duty not to discriminate on the basis of HIV status.
Shopping malls who ban political organisations from distributing pamphlets on its premises would similarly be in breach of their constitutional duty to respect the freedom of expression of everyone.
Second, the Bill of Rights contains an expansive equality and non-discrimination clause that recognises the need to address the effects of past and ongoing discrimination. The clause prohibits "unfair discrimination" on any ground, including race, sex, gender, sexual orientation, religion and marital status.
The equality clause does not require the state (or private individuals or institutions) to treat everyone identical regardless of their race, sex, gender, sexual orientation and the like.
The Constitution recognises that this formal conception of equality (requiring identical treatment) fails to recognise that people are differently situated and are not equally empowered because they are victims of past and ongoing discrimination.
It also fails to recognise that the rules, practices and habits that organise the world we live in are largely structured (not always deliberately or knowingly) to benefit some and marginalise others.
It is for this reason that a company, who provides maternity benefits for a mother but not a father of an infant, will almost certainly not be guilty of "unfair discrimination".
Similarly, a company who insists that employees (including Muslim employees) must attend Friday lunch-time drinks or that all senior managers (including women) must attend golf days in order to be promoted will almost certainly be guilty of "unfair discrimination".
Of course, the equality clause also permits and, according to the Constitutional Court, sometimes mandates, the implementation of measures aimed at addressing the effects of past and ongoing discrimination.
The Employment Equity Act now places a duty on certain companies to implement such measures, popularly known as "affirmative action" measures, at least partly to give effect to this constitutional imperative.
Although there are limits to what measures are permitted – affirmative action measures may not "unduly burden" those who will not benefit  from them – it is clear that the South African Constitution does not view affirmative action measures as a form of "reverse discrimination" as often alleged. Such measures are, instead, seen as a prerequisite for the achievement of true equality.
Third, there was an anxiety when the Constitution was being drafted that the Bill of Rights would have little legitimacy with the majority of South Africans if it only protected traditional liberal rights. The Bill of Rights thus contains a set of social and economic rights, including the right of access to housing, access to health care, and access to sufficient food and water.
The right to basic education is also protected, as is the right to enjoy a healthy environment. The state and private individuals and institutions have a duty not to interfere with the existing enjoyment of these rights – except when permitted to do so by legislation and the legislation is reasonable and justifiable in terms of the limitation clause. It is for this reason that it is not permitted for the state or for a private individual or institution to evict somebody from his or her home unless permitted to do so by the relevant, constitutionally valid, legislation.
The state also has a positive obligation to ensure that individuals can enjoy these rights. It is important to note that some of these rights – including the right to housing, health care and food and water – are programmatic in nature and the positive obligation imposed on the state does not require it to immediately provide every person with a house or the best health care that money can buy.
Instead the state has a duty to take reasonable steps, within its available resources, to progressively realise these rights. What does this mean in practice? It means that the state has a duty to do something – within the policy framework of the party in government – to make sure that more people get better access to these rights over time.
When a court is called upon to determine whether the state has fulfilled this duty, it asks whether the state has acted reasonably, given the resources available to it. Not only the plan devised by the state, but also its implementation must be reasonable. The state will fail to act reasonably when it does not take account of the needs of the most vulnerable and marginalised (including the poor, unemployed and homeless).
The fourth feature of the Bill of Rights that makes it rather unique is the provision in it which places a duty on courts to promote the "spirit, purport and objects of the Bill of Rights" when interpreting legislation or developing the common law or customary law.
To illustrate why this is important, let us consider the example of a person who sets up a trust (or requires one to be set up in her will) to provide scholarships to students. Before 1994 there was nothing that prevented the trust from requiring that all scholarships should be awarded to young white men (or to young white women). But the Bill of Rights now requires the common law of trust to be developed (something our courts have already done) to ensure that trust provisions comply with the spirit purport and object of the equality clause, thus precluding such discriminatory trust provisions from being enforced.
Similarly the courts will develop the common law of contract to ensure that the provision in a contract which stipulates that a property could only be sold to white buyers will become unenforceable.
Despite these unique provisions in the Bill of Rights there remains a large gap between some of the promises made in it and the lived reality of many South Africans. This is partly because the law itself cannot change the hearts and minds of people and partly because the state needs to take the appropriate action to protect and realise the rights for this gap to be closed.
But it is also because rights are usually enforced in courts, and litigation – including Bill of Rights litigation – remains extremely expensive. It is impossible for poor and most middle class individuals to finance such a court case to enforce their rights. To run such litigation you will have to employ the services of an attorney and usually one or more advocates who will have to be paid for preparing the papers and arguing the case in the High Court and eventually in the Constitutional Court.
Luckily the Bill of Rights allows civil society groups – organisations such as CASAC, the Black Sash, Lawyers for Human Rights, SERI, CALS and others – to approach a court on behalf of one or more litigants to enforce their rights.
These civil society organisations are involved in a large majority of the Bill of Rights cases that reach the Constitutional Court. Without them, the constitutional project would have been far less vibrant and meaningful.
Parliament also adopted the Equality Act to ensure that people without the resources could approach a court to challenge all forms of discrimination.
The Act creates Equality Courts (every magistrate court in South Africa has been designated an Equality Court) where Equality Clerks will assist any potential litigant to prepare the requisite papers to lodge a complaint about any form of discrimination.
This means that you do not need to pay a lawyer to challenge the actions of any person or institution that you believe discriminated against you. You do not even have to be literate as the Equality Clerk will ensure that your case is properly prepared.
On paper the South African Human Rights Commission and the Commission for Gender Equality also have the power to investigate and resolve complaints of any breaches of the provisions of the Bill of Rights.  These organisations also have the  power to litigate on behalf of citizens to enforce rights. (It is important to note that the Public Protector does not have the mandate to deal with Bill of Rights complaints.)
However, as the Asmal Commission on Chapter 9 institutions found these institutions are underfunded and do not always have the appropriate human resources to be effective in what they do.
In conclusion, it is important to remember that the Bill of Rights on its own cannot transform South Africa.
When approached by litigants courts can enforce rights, but ultimately it is the government that must act speedily and efficiently to ensure the promises of the Bill of Rights become real for all South Africans.
---