---
From smartphones to dedicated consoles, videogames are the fastest-growing sector of the entertainment economy in South Africa, says Nick Cowen. And local developers are cashing in.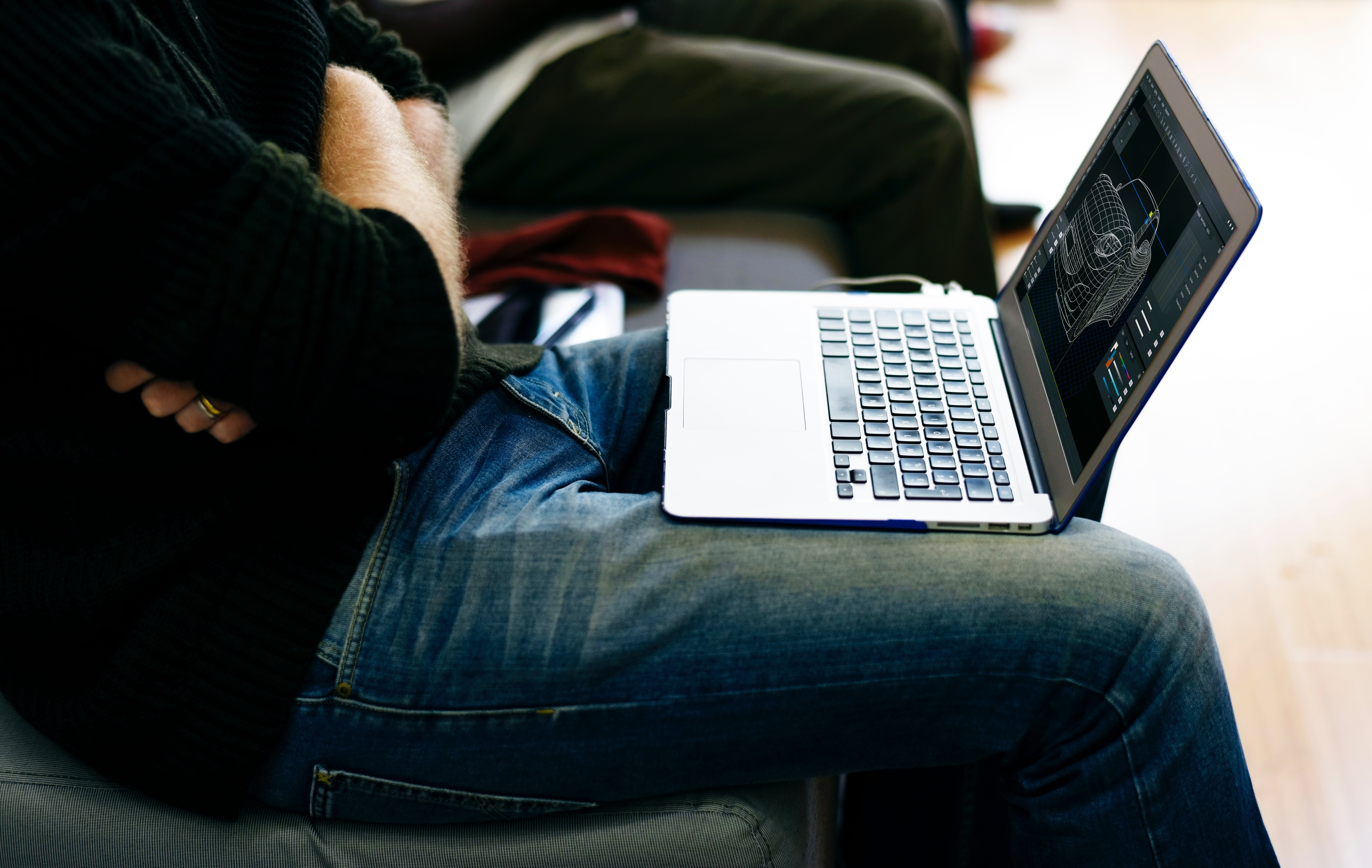 Image: ©Unsplash - Raw Pixel.com
Cukia Kimani feels as if his eyes are bleeding. He's in Chicago, jetlagged, and hunched over a laptop at four in the morning. He's making final adjustments to a demo for a game called Semblance, which he and his business partner are planning to show off at the internationally renowned Game Developers Conference (GDF) in San Francisco.
Semblance's story begins with an animated GIF that Kimani shared on Twitter. It showed a squishy character which could change the world around it through sheer force, and caught the eye of another local developer, Ben Myers. Together, the pair created the independent game studio Nyamakop, based in Braamfontein, Johannesburg. They're developing Semblance with a view to selling it on international stores such as Steam – which is to PC games what the Apple Store is to mobile phone apps.
"Semblance started life as an art school project," says Kimani. "After Ben got back to me about that GIF, I realised this could actually take us somewhere."
He wasn't wrong. As I talk to them, Cukia and Ben are jumping on a train the next day for an excursion called "Train Jam".
"A bunch of game developers have hired an entire train to take us all from Chicago to San Francisco to the Games Developers Conference," he says. "We have to come up with games on the way."
While Nyamakop's success so far is to be celebrated, it's by no means the only example of South African game developers making good. And the local development scene has a very unique air about it. Some teams and individuals work remotely for major international publishers, but the challenges involved in moving money in and out of the country mean opportunities for outsourcing development haven't been exploited as fully as they could be.
Instead, South Africa has a vibrant and thriving "indie" games scene. Indie (short for independent) games are typically developed by small teams of one or two people, and value aesthetics and original mechanics over the polish and cinematic realism of so-called "Triple A" titles.
It's the French auteur to the Hollywood spectacular, and the scene is growing thanks to relatively low barriers to entry and the potential for international sales.
But because games still exist at the fringes of the country's pop culture, the populace at large is unaware of the amazing work being done by young, creative developers.
"A lot of South Africans are aware of games – they're playing them on consoles, PCs and their mobile phones," says Meghan Hughes, a Cape Town-based game designer.
"It's not that the country isn't exposed to the big-budget industry. It's that indies don't have the budgets these big studios have to promote their games. They're relying on word of mouth, press releases – and praying someone writes about us – and the community to push games out."
In South Africa, game development has more in common with the anarchic aesthetic of punk rock than it does in the US or Japan, where videogames are huge business. South African game developers are self-starters – they have to be – and tech-savvy. But more than that, they feed into and take from a community of like-minded creators.
Unlike their Western counterparts, South African indie developers are prepared to share assets, share tips – to basically help out to get a fellow developer's project off the ground.
While gaming has entered the mainstream conscience in South Africa, the indie games community knows it has only itself to rely on.
This is a real pity, because the South African indie games community exemplifies both the public and the private sectors' wish for university grads, that they emerge from tertiary education as entrepreneurs – tech-savvy and self-starting. Two such examples of this credo are on a train from Chicago to San Francisco at the time of writing this piece.
Selling online
Local games developers face a multitude of challenges when it comes to selling their wares in competition with international rivals. Not only do they lack the access to overseas funders and publishers that can back a game with marketing spend, but restrictions on the movement of intellectual property also limit the online platforms (such as the Google Play store) through which they can sell.
---