A Decade of Service to the Plastic Pipe Industry
---
This year will see the Southern African Plastic Pipe Manufacturer's Association (SAPPMA) host its 10th PIPES conference – an annual, one-day event targeted specifically at consulting engineers, pipe manufacturers, installers, international delegates, students and members of the media, during which discussions and presentations are centered on all issues relating to HDPE and PVC pipes.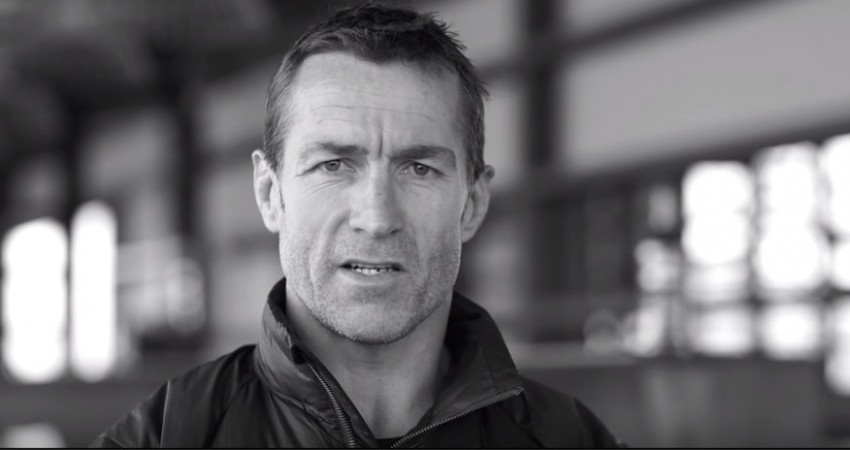 Corné Krige - ex-Springbok rugby captain. Image: Google.
This year's event will take place on Tuesday, 6 September 2016, at the Bytes Conference Centre in Midrand, Johannesburg, with the support of main sponsors DPI Plastics, Rare Plastics, Marley Pipe Systems and PipeFlo.
SAPPMA represents more than 80 % of the plastic pipe produced in South Africa, and focuses its efforts on ensuring pipe systems that are leak-free and durable for long-term use. It also focuses on the rehabilitation of old pipelines. "We are very excited to host PIPES X this year, as we celebrate and look back at a decade of service to the local plastic pipe industry," says Jan Venter, Chief Executive Officer of SAPPMA.
A major focus area at this year's PIPES X Conference will be the topic of standards and certification.  "Pipelines lie at the heart of South Africa's infrastructure as water distribution, waste disposal, irrigation and telecommunications all rely on pipelines to function.  It is therefore imperative to for individuals and companies who are in any way involved in infrastructure development and maintenance, or pipe manufacturing, to attend this conference.  Not only does it provide a valuable networking opportunity with fellow industry professionals, but it truly exposes them to world-class expertise on matters relating to quality and standards, as well as some of the latest trends and developments affecting plastic pipe installations today," Venter explains.
An impressive line-up of local and international speakers has been confirmed, including keynote speaker Corné Krige – ex-Springbok rugby captain who led the team to the World Cup in 2003 – who will be sharing some of the life lessons he had learnt in achieving success in both sport and business.
Although the list of speakers is still being finalised, confirmed presenters include:
Ralph Triebel (LHA) – "Trends in the pipe market"
Dr Predrag Micic (Qenos) – "Polyethylene Pipe Systems"               
Alaster Goyns (Pipeline Installation & Prof. Eng Services) – "Crack resistant PE pipe for replacement and upsizing of water supply pipelines and sewers using trenchless techniques"
Federico Sanchez (Ceis), Ricardo Galan (Aenor), Abe Stears (SATAS) and Graham Marsberg (PESC) – "Testing and certification"    
Ian Venter (Marley Pipe Systems) – "Pipeline integrity: A matter of quality compliance"
Renier Snyman (DPI Plastics) – "PVC: The perfect sewer pipe material"
Bulent Kuzkaya (Krah) – "A complete large plastic pipe solution"
Mike Smart (Genesis Consulting Engineers) – "Pipes for Alternative Installation Techniques"
Kirtida Bhana (Plastics|SA) – "Alchemists vs Strategists…which is more relevant today?"
The attendance fee has remained unchanged for the third year running:
Non-members: R1900 per person (excl VAT)
Members: R1200 per person (excl VAT)
Registered Engineers R1200 per person (excl VAT)
CPD points are available for professional engineers who are attending the conference.
---