8 Things You Didn't Know About South Africa
---
Carolyn de Kock wins the pub quiz with these eight unusual facts.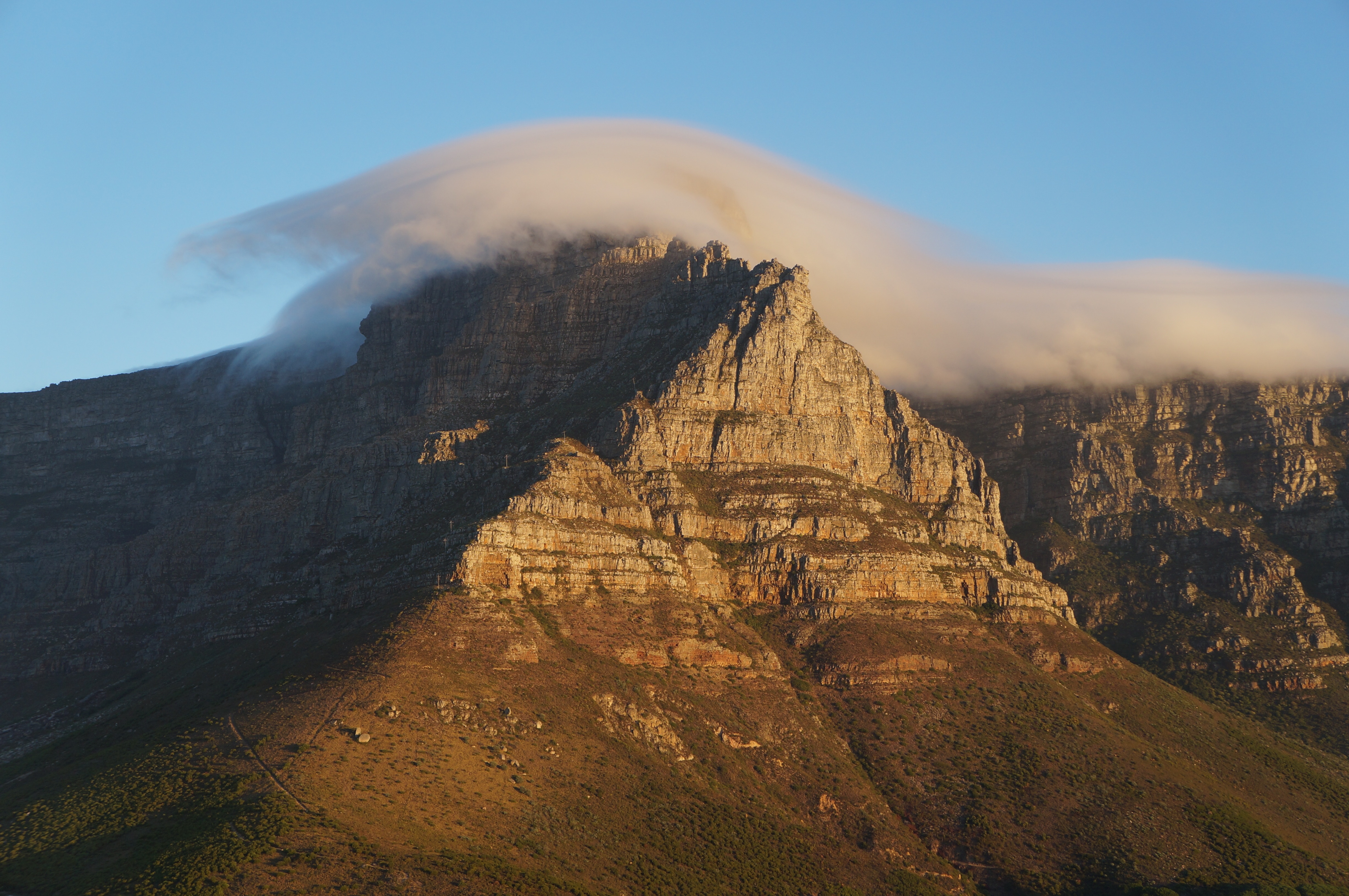 Image: ©Unsplash - Bruno Wolff 266759
1. Undercover sporting heroes
South Africa is well known for  producing global sporting heroes, but, sadly, not all are household names.
We've covered some of the best known elsewhere in this supplement, but we should also pay homage to Terence Parkin, the most successful swimmer in the history of Deaflympics, accumulating 29 medals in total.
What about Pule "Ace" Ntsoelengoe, the Kaizer Chiefs midfielder during the 1980s  who was inducted into the US Soccer Hall of Fame in October 2003? Have you  heard of Sibusiso Vilane? In 2003 he became the first black man to summit Mount Everest.
Let's also mention Zack Piontek, who led the South African judo team to five medals (including two golds) at the 2014 Common wealth Games.
And Lucas Sithole, South Africa's top-ranked wheelchair tennis player.
2. We're good at Guinness
South Africa boasts some interesting firsts. For example, Kimberley was the first city in the southern hemisphere to get electricity, in 1882. One only has to pick up a copy of the Guinness Book of World Records to see that we're still high achievers.
South Africans can claim to have built the world's biggest bubblegum mosaic (a picture of Madiba made using Chappies wrappers); we saw the most surfers surfing a wave at one time (over 110 surfed a wave in Cape Town to raise awareness of climate change in 2009); and we hosted the largest speed-dating event (5FM at Clapham Gold).
We also birthed the oldest bungee-jumper, Mohr Keet. In 2010 Keet plunged off the 216m Bloukrans bridge at the age of 96.
3. Our first solar farm was brokered over a rusk
One day, Northern Cape sheep-farmer Kurt Krog heard a knock at his door. Living in the middle of the Karoo, this was a peculiar occurrence, but, nevertheless, he invited the man in. The stranger was from a Norwegian energy company called Scatec Solar, and, over coffee and rusks on the stoep, he discussed the company's interest in leasing just over a hundredth of the area of Kurt's 10 000ha farm near De Aar.
Kurt knew it would be more profitable than grazing sheep, but brushed it off as a hoax. Months later, in 2013, construction on the 75MW solar farm began. Today, De Aar has one of the highest concentrations of solar farms in the world, and the town is home to the largest solar farm in the southern hemisphere (built by Solar Capital, with a capacity of 175MW).
The sheep seem happy too; they graze on the bossies that thrive under the shade of the  solar panels.
4. Mpumalanga may hold  the key to life on other planets
The Greenstone Belt of Barberton Mountain Land in Mpumalanga is a veritable treasure trove for miners and scientists alike. Prospectors arrived in the 1870s to uncover South Africa's first gold deposits, and to this day geologists come from all over the world to unearth the area's paleontological microfossils.
Considering the mountain range is over 3.5 billion years old, these fossils may well show the first signs of cellular life on Earth. As a result, NASA is reported to have visited the area in search of clues as to where those organisms came from, and if they are evidence of life on other planets.
 5. We have more plant species than the whole of North and South America combined
That's also true for the single stretch of coastline between Saldanha and Mossel Bay. This area is home to the Cape Floral Kingdom, the smallest of the six global "floristic regions" which subdivide the world by common plant life. It is the only one that is confined to one country, and it has more than 9 000 plant species, of which over 68% are endemic to the region (meaning they're not found anywhere else in the world).
For this, the Cape Peninsula was declared one of the world's 34 biodiversity hotspots, and was confirmed as a Unesco World Heritage Site in 2004. Some of the world's most-loved plants have their origin here, including freesias, gladioli, agapanthus and geraniums.
Table Mountain itself boasts more plant species than the entire United Kingdom.
6. Our local gin wins abroad
Move over, wine; South African gin is making the connoisseurs crumble. With our fynbos and Kalahari truffle-infused botanicals, we are becoming the world's new gin destination. Cape Town has just opened a gin route, which winds through the eccentric streets of Woodstock where the popular New Harbour is distilled, to the Hope on Hopkins distillery in Salt River, and on to Inverroche in Stilbaai.
Even winemakers are trying their hand; Blaauwklippen is producing its own gin range incorporating flavours from Karoo shrubs and rooibos. In the past year alone, over a dozen new craft gins have gone on sale locally, and some have gone on to collect international awards. Inverroche won best gin in Calgary only a month after hitting Canada's shores, and Wilderer scooped Gold at the 2016 Meiningers International Spirits Awards in Germany.
 7. We're good at sewing on appendages
Most people know that the world's first heart transplant was performed in South Africa, but we also take the prize for the world's first successful penile transplant. In 2014 an unnamed patient went through a marathon nine-hour operation at Tygerberg Hospital following a botched circumcision. The surgery team was led by Prof Andre van der Merwe, head of Stellenbosch University's Urology Division. The patient's girlfriend became pregnant two years after the surgery.
The landmark procedure could change the prospects of those suffering from complications following circumcisions or cancer. However, finding donor organs remains a challenge.
 8. Joburg's film industry is almost as old as Hollywood
South Africa was quick off the mark when it came to films, both watching and making them. The first motion picture was shown at the Empire Palace of Variety on Commissioner Street, using a Vitascope projector, in May 1896. The Vitascope, an American electric-driven projector, had debuted in New York less than a month before (the Lumière brothers' Cinematograph was unveiled in December 1895, but was hand-cranked).
The public obviously took to the flicks – in 1915 South Africa joined just a handful of countries when the African Film Company set up a studio in Killarney, on the site where the modern-day mall is situated.
Since then, our local film industry has created more than 40 000 jobs and contributes R3.5-billion to GDP, according to government figures. Our world-class sets and technical skills, coupled with a favourable exchange rate, tax incentives and beautiful locations, continue to dazzle movie producers. In fact, since opening in 2010, Cape Town Film Studios is so aggressively courted that it has to turn away film projects. British actor Stephen Fry also tweeted that the studios make Britain's famed Pinewood Studios "look v shabby".
---