Home » » 3 Novels For Your Nightstand
3 Novels For Your Nightstand
By: Ben Williams - general manager of marketing, loyalty and online at Exclusive Books
---
Ben Williams recommends these reads to help you get to grips with America, then and now.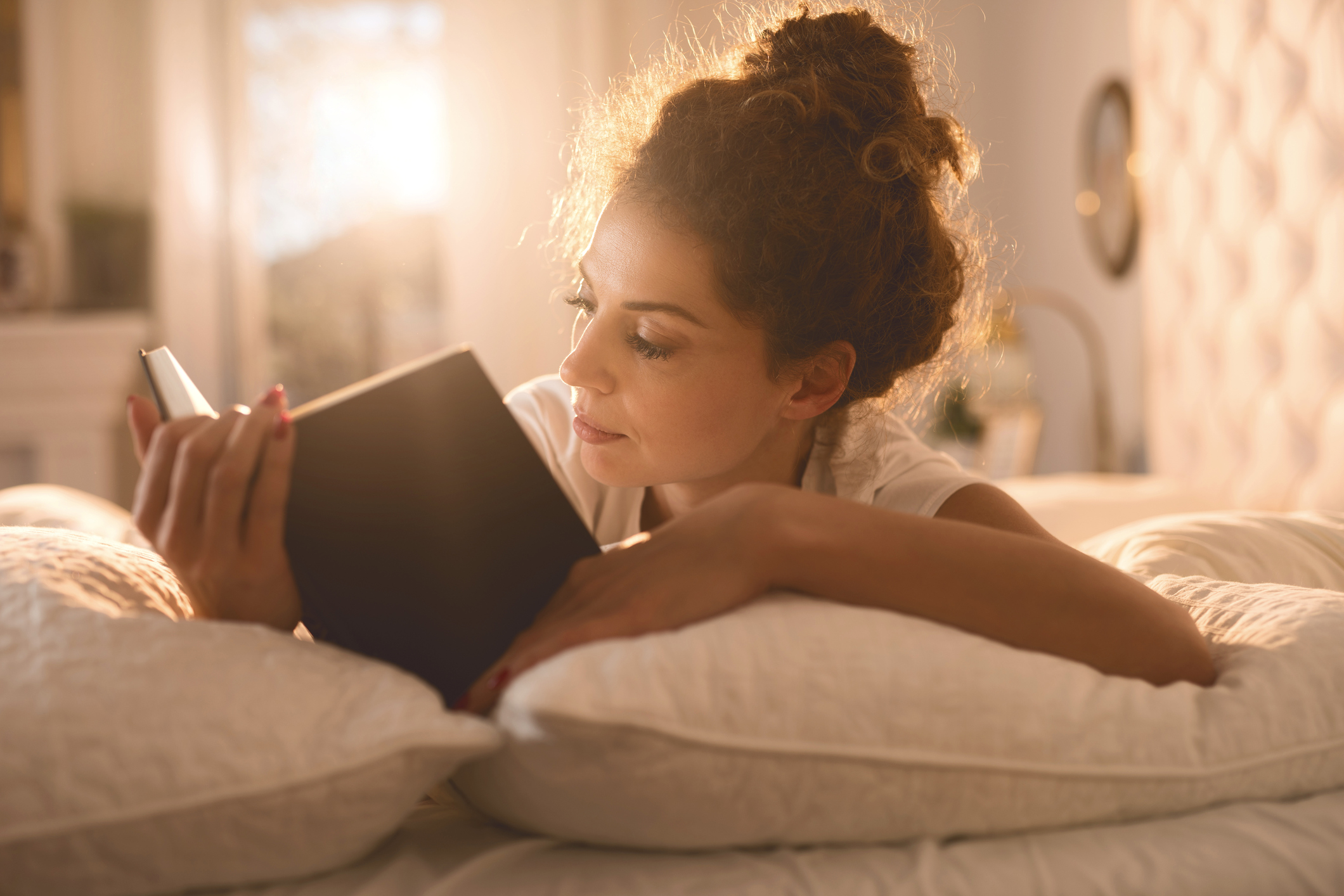 Image: ©iStock - Relaxed woman reading a book in her bed
The year 2016 was an annus horribilis for the liberal consensus that drove a half-century's worth of global economic growth since the end of World War II. First came the foreshock of Brexit and attendant fears of
a long European winter as the European Union sheds one of its key members. Then, the true black-swan event: the off-the-Richter-scale earthquake that was the United States presidential election.
America is on everyone's lips. If you're in business, it's time to get to know the Land of the Free better. A good place to start is Sebastian Mallaby's essential biography of one of the men who presided over Western liberalism's expansion – and who, as chairman of the Federal Reserve, worked just a short taxi ride from Trump Tower, the building now being scrutinised by journalists, politicians and business leaders alike. The Man Who Knew: The Life and Times of Alan Greenspan (Bloomsbury; RRP* R353) is the winner of
this year's Financial Times and McKinsey Business Book of the Year award. Former BBC economics editor Stephanie Flanders said, "Greenspan's story really is the story of modern finance – its brilliance but also its fatal flaws."
So much for background – what's happening on the ground in the States? JD Vance's Hillbilly Elegy: A Memoir of a Family and Culture in Crisis (HarperCollins; RRP* R297) will tell you. This family saga of colourful characters attempting to cope with a legacy of abuse, alcoholism and
poverty foretold Donald Trump's win. The New York Times bestseller, which tells of the alienation within America's white working class, is a meditation on the loss of the American dream among those who have, seemingly overnight, realigned the world.
Of course, in America, there's always been an underground. Most famously, The Underground Railroad, which shuttled the slaves of the South who were lucky enough to catch it to freedom in the North. A new novel by Colson Whitehead takes us back to that time, and its story acts as a powerful truth serum against some of liberalism's most pernicious myths − about Africa, the Middle Passage, and the foundations of Anglo-American wealth. The Underground Railroad (Little, Brown; RRP* R318) won the USA's National Book Award for fiction. Oprah Winfrey says, "Get it, then get another copy for someone you know because you are definitely going to want to talk about it once you read that heart-stopping last page."
RRP* − Recommended Retail Price
---