2016 Budget Speech: The 10 Most Vital Points
---
Memorable for the clear thinking and witty commentary of Finance Minister Pravin Gordhan, the 2016 Budget Speech demonstrated the well-considered plans to address the challenges currently facing South African spending, in what has been named the most-anticipated budget speech since 1994.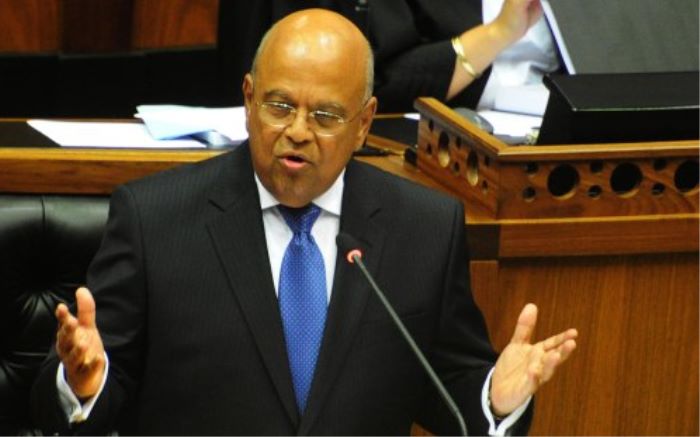 Finance Minister Pravin Gordhan (©Wikipedia.org).
When asked by eNCA about the potential of the 2016 Budget to evade possible credit downgrades, Gordhan replied: 'That's what I hope.' And we are somewhat cautiously optimistic as well. Gordhan hopes that these measures are enough to help the South African economy withstand the international economic headwinds.
Fiscal consolidation:
With most of the country on tenterhooks about the future of government expenditure, Minister Gordhan began by saying, 'We cannot spend money we do not have. We cannot borrow beyond our ability to repay. We have to be tough on ourselves.' With that in mind, there will be a R750 000 car limit for politicians, and the National Treasury will be reviewing all government contracts above R10m.
Drought relief:
In response to the effects of the drought and consequent agricultural crisis in the country, there will be R1bn set aside for drought relief, and the agricultural sector will also be benefiting from the R15bn set aside for land acquisition, farm improvements and expanding agro-processing opportunities.
Sin taxes:
With effect from 2017, the following tax increases are proposed: 6.7% on a packet of cigarettes; 8.5% on a can of beer (124 – 135c); and approximately 8% on wine, sparkling wine and spirits. Moreover, there will be a tax on all sugar-sweetened beverages. There will also be a R6 tax on the incandescent globe, and an 8c increase on plastic bags.
Higher education:
Following the #feesmustfall debate and President Jacob Zuma's promise that student fees would not increase, R5.7bn addresses the subsequent shortfall. However, the National Student Financial Aid Scheme will receive R2.5bn to clear outstanding student debt, and a further R8bn will be set aside over the medium term to financially assist current students to the completion of their studies.
Grants:
For those dependent on the old age, disability, or care-dependency grants, the current grant will increase by R80 by April of this year to R1 500, and a further R10 by October. The child-support grants will increase by R30, bringing the grant to a total of R350, and the foster-child-support grant to R890.
Public sector:
With regard to state-owned entities, decisive steps will be taken to ensure the phasing out of unnecessary entities, and the merging of entities with overlapping mandates. Under this heading, there has been no provision for more guarantees for South African Airways (SAA), and there is talk of a possible merger between SAA and SA Express, with a view to engaging a potential minority-equity partner to enlarge and improve the airline services. And, in view of government's resources being overstretched in the provision of guarantees to the excess of R450bn, the need for infrastructure development requires co-funding partnerships with private-sector investors.
Health:
Over the medium term, procedures are set in place to revitalise health facilities in 11 National Health Insurance pilot districts, as well as other health-related reforms. These include: R740m to strengthen TB programmes, focussing on early detection and treatment; and expanding the antiretroviral-treatment programme by an additional R1m.
Personal income tax:
It was a welcome surprise to hear that the personal income tax, company tax, dividend tax, donations tax and estate duty rates, and VAT will remain unchanged. There will also be continued aggressive action towards tax evasion and illegal money flows.
Public defence:
The increases intended for the spending on defence, public order and safety for 2016 will be R172bn to R204m in 2018/2019, with a further R598m dedicated to the public order policing units. Provisions were also made for institutions supporting constitutional democracy and combatting corruption.
Miscellaneous:
While some mention of the overseeing of advances in renewable energy, coal and gas IPP [independent power producer] programmes were mentioned, and that preparatory work is being done for investment in nuclear power, there was no official mention of amounts or final plans.
---